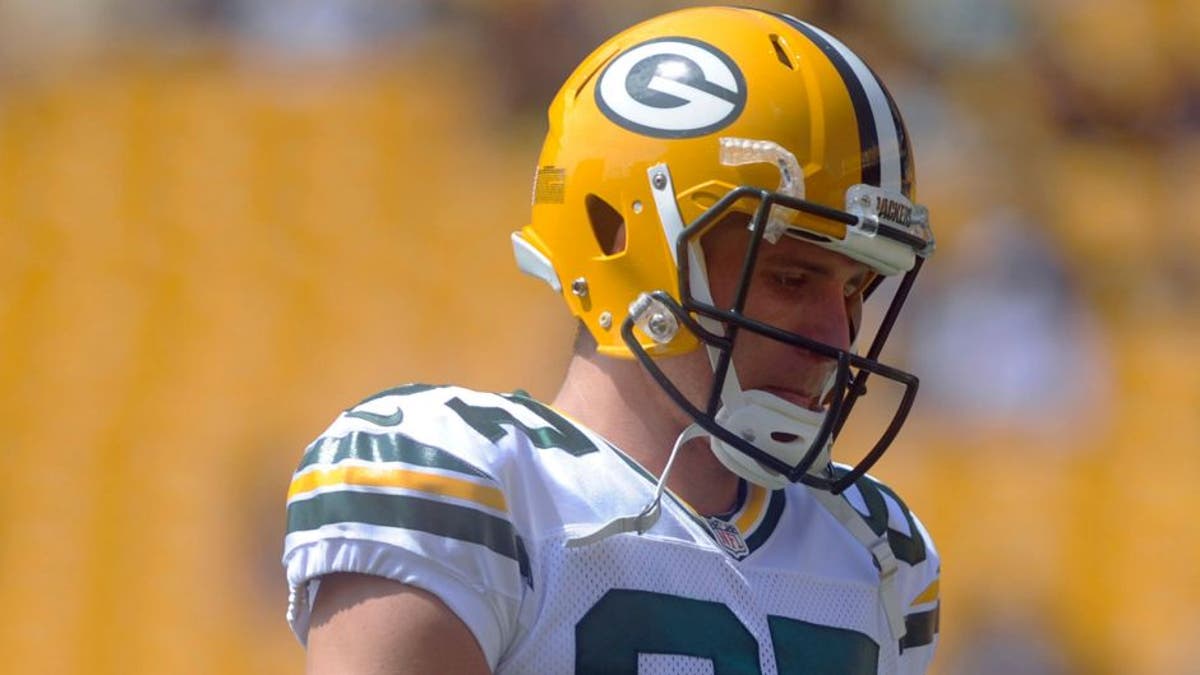 The Green Bay Packers made the expected bad news official on Monday afternoon: Jordy Nelson will miss the rest of the year with a knee injury.
The team released a brief statement with an update on the star wide receiver's status.
"It was determined that WR Jordy Nelson sustained a significant right knee injury in yesterday's game at Pittsburgh," the statement said. "He will miss the remainder of the season."
In the first quarter of Sunday's preseason loss to the Steelers, Nelson caught a pass from quarterback Aaron Rodgers, turned and took a couple of steps, then crumpled to the ground without being contacted. After Nelson limped off the field, the NFL Network reported that he had torn his ACL.
Nelson had 98 receptions for 1,519 yards and 13 touchdowns last year, earning a Pro Bowl appearance and second-team All-Pro honors. For his career, he's caught 400 passes for 6,109 yards and 49 scores.
Without Nelson, the Packers will depend more heavily on Randall Cobb, who also made the Pro Bowl last year, and Davante Adams, who had 38 catches for 446 yards and three touchdowns in his rookie season in 2014, as well as third-round rookie Ty Montgomery.
The other wide receivers on the roster are Jared Abbrederis, Javess Blue, Jimmie Hunt, Jeff Janis, Larry Pinkard, Myles White and Ed Williams.
Follow James Carlton on Twitter