Packers' Clinton-Dix helps fan's push to bring awareness to veterans' suicide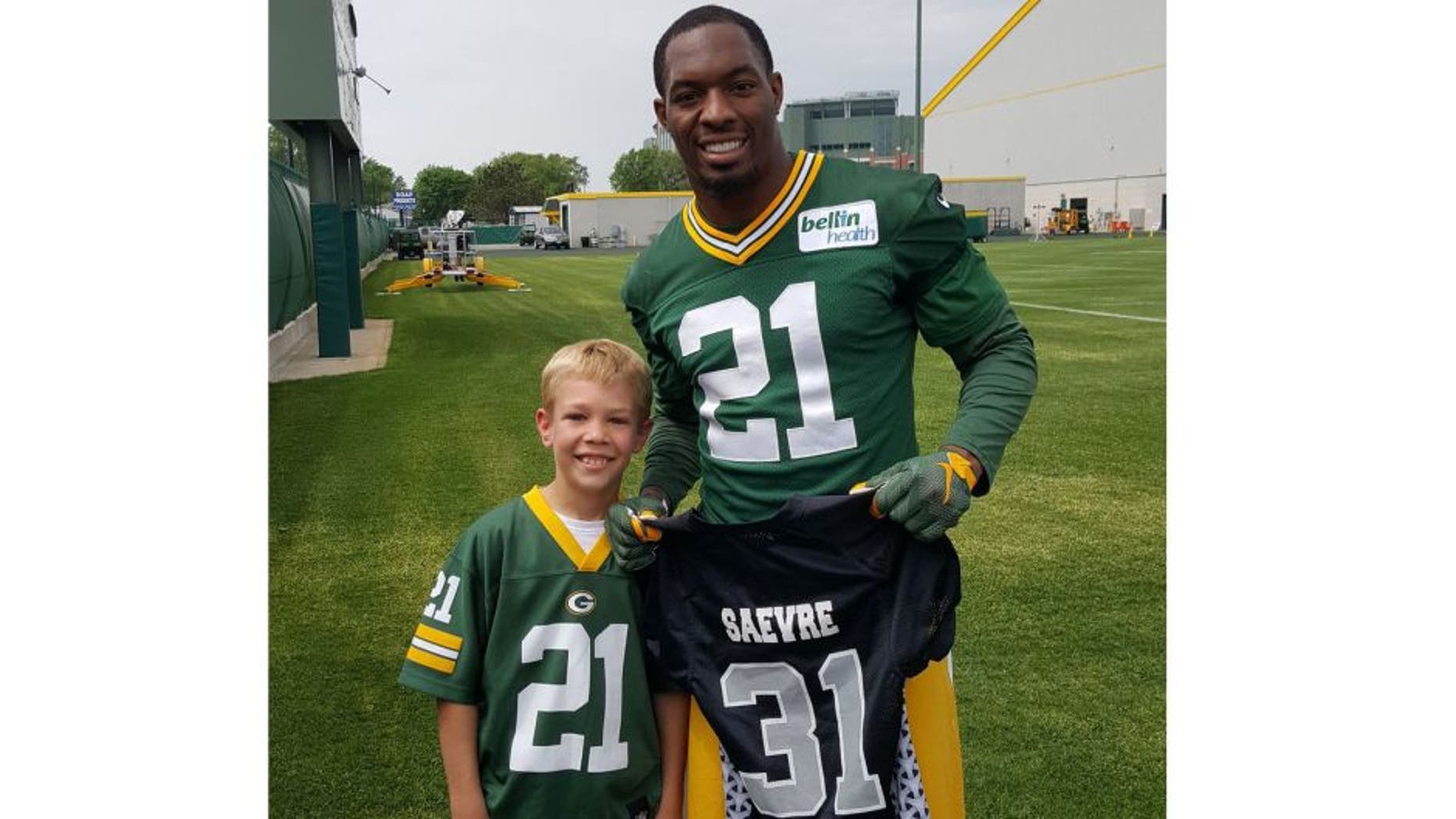 Social media in the 21st century certainly has its pitfalls. You've certainly seen it: trolls, bullies, internet muscles . . . you name it.
But let's not forget the world is more open and communicative than ever, and there is good that can come out of it as well.
Case in point, young Evan Saevre from Columbus, Ind. Back in April, Evan started doing 22 push-ups a day for 22 days, to bring awareness to suicides of military veterans, in which 22 a day occur in the United States. Evan's dad, Quinn, is a veteran of the U.S. marines and a native of Green Bay, according to his Facebook bio.
Quinn Saevre began posting Evan's push-ups on social media, first Facebook and then Twitter. One of the posts included Evan wearing the No 21 jersey of the Green Bay Packers. He also tagged his Twitter post with the Twitter handle of Ha Ha Clinton-Dix, who happens to wear that No. 21 for the Packers.
Clinton-Dix saw it, responded and even invited Evan up to Green Bay during OTAs, where he said he'd do the 22 push-ups with him.
Evan Saevre accepted the invitation and made his way to Green Bay from Indiana, arriving early on May 23 -- first stop was Lambeau Field at 7 a.m. The next day, he met Clinton-Dix and the pair --- with helmets on -- did 22 push-ups together.
A great ending to a great cause, thanks to social media.