Pac-12 Conference says replay crew made 2 errors in Stanford-California game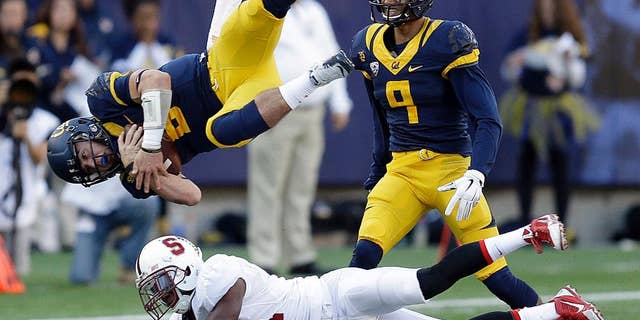 SAN FRANCISCO – The Pac-12 Conference says its replay crew made two errors during Stanford's 38-17 win at California on Saturday.
The officiating crew overturned a Cal touchdown on three consecutive plays in the third quarter of the Big Game. The conference said in an email statement late Monday night that there was not enough evidence to overturn the second and third TD calls made by officials on the field.
The Pac-12 says the "replay crew will be held accountable for the errors through the Conference's disciplinary process."