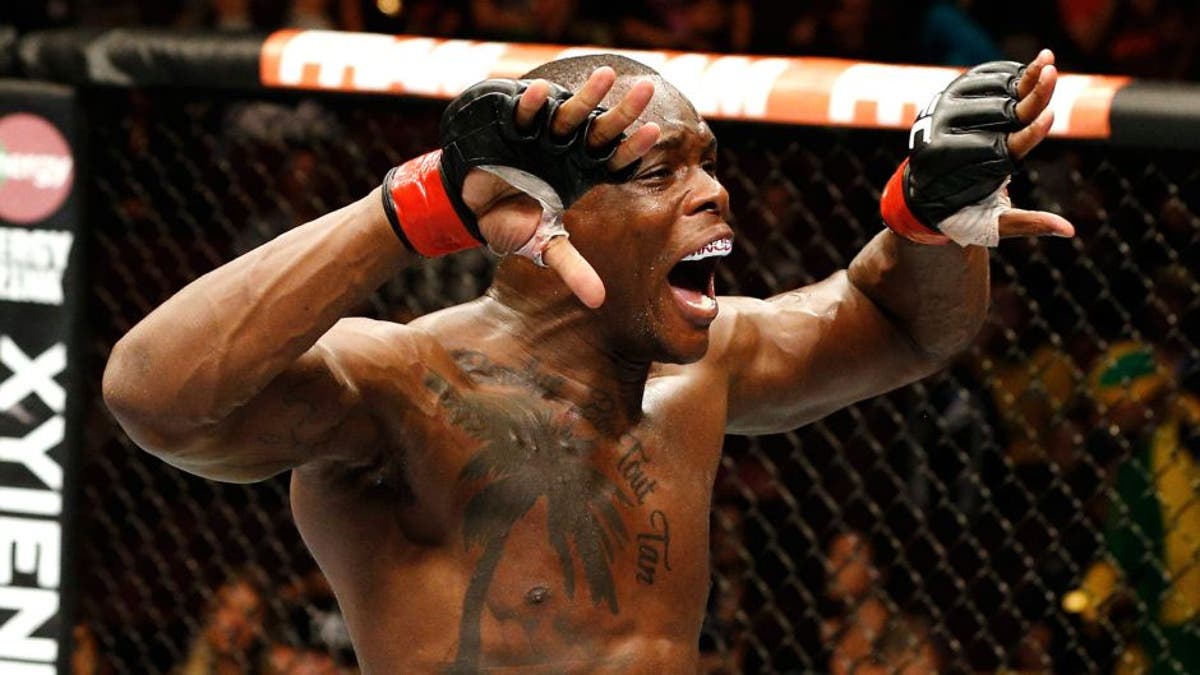 UFC light heavyweight contender Ovince Saint Preux made his return to the gridiron Wednesday ... well, kind of.
The former University of Tennessee football player stopped by the Tennessee Titans' training camp yesterday alongside Tennessee native Dustin Ortiz and lightweight Michael Johnson to check out practice before Saturday's UFC Fight Night in Nashville.
The fighters got a glimpse of the rigorous NFL training regimen and had a chance to speak to head coach Ken Whisenhunt and some key players on the Titans roster.
"I like it, to come out here and see the highest level of another sport." Johnson said before offering to run some routes for coach Whisenhunt. "To see how they run and do all their drills, it's real good."
Saint Preux, who was a Volunteer from 2001-2004, got a little nostalgic watching practice while Ortiz, who grew up 20 minutes away from the facility, relished the moment to check out his home team.
The Roufusport fighter also took the opportunity to chat with Titans linebacker Zach Brown, who also wrestled in high school.
"People don't understand how hard it is. Look, football is easy -- €" I wrestled in high school." Brown said. "So for me ... that was the hardest thing I ever did in my life. Everybody is always like, 'it's only 2 minutes.' Yeah, right. Get on this mat. It's just you and him, man."
It's always great to see athletes from different sports link up and compare experiences.
Saint Preux headlines UFC Fight Night in Nashville against fourth-ranked light heavyweight Glover Teixeira. Catch all the action, live, this Saturday night on FOX Sports 1.