Ovince Saint Preux: I'm prepared to sacrifice everything to beat Jon Jones at UFC 197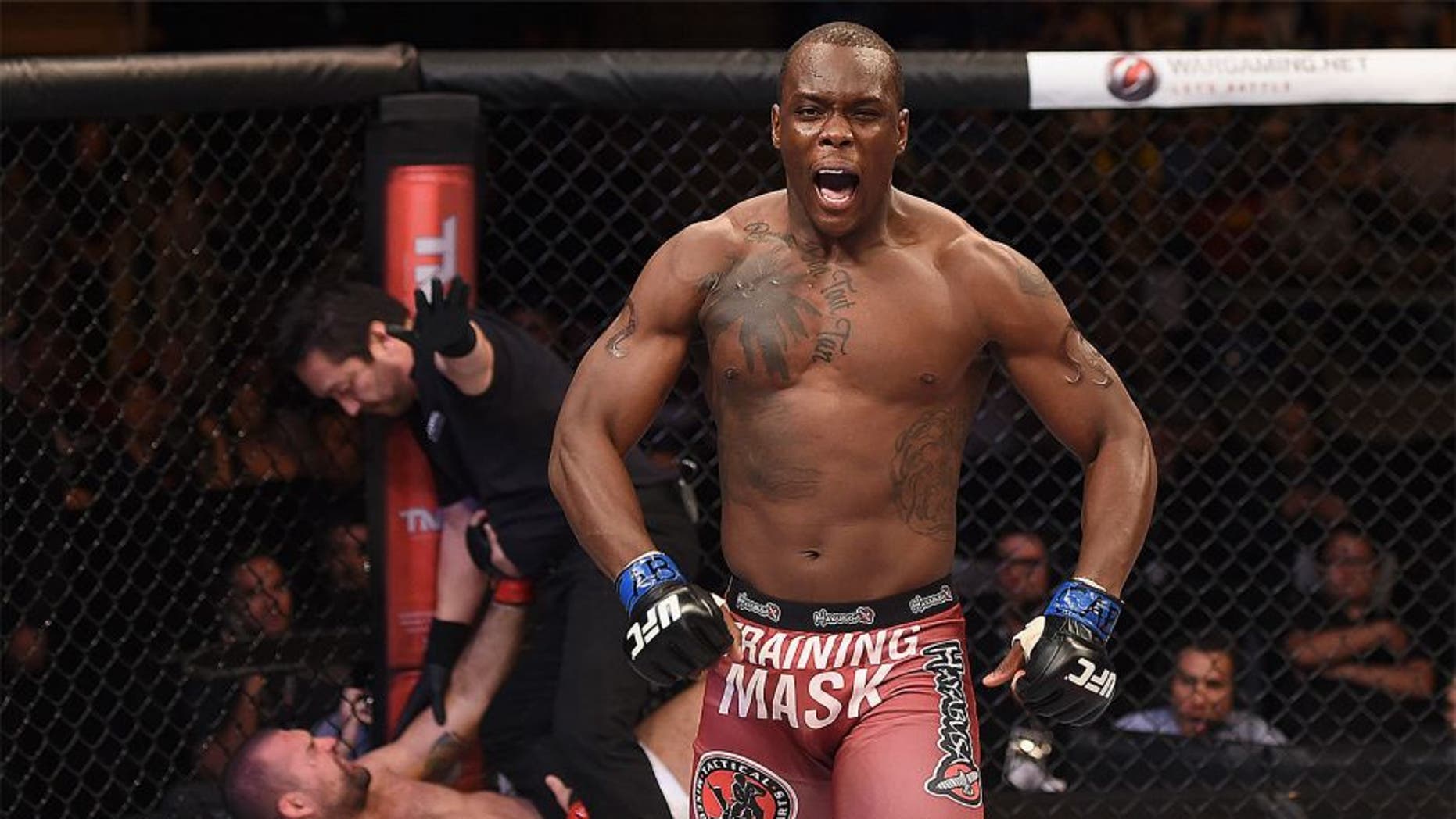 Speaking with The MMA Hour, Monday, last-minute interim light heavyweight title challenger Ovince Saint Preux admitted that his UFC 197 opponent Jon Jones will "go down as, pound-for-pound, one of the best fighters," ever. Nontheless, Saint Preux promised that his mind and body will both be ready to do battle a few weeks from now.
"I'm 110 percent," he assured.
Most fighters might balk at fighting the long-time champion on such short notice, but after beating some of the other top contenders at 205 pounds, OSP believes he can get it done against Jones. If nothing else, it will make for a badass tale to tell.
"Me stepping in there and fighting him is going to be a hell of a story to tell my kids," he continued.
The late replacement doesn't let talk from doubters get in his head, though. Few people outside of his own team will pick Saint Preux to beat "Bones," but he doesn't mind.
"I kind of shrug my shoulders and laugh," he insisted.
"Me, personally, I don't get bothered by that stuff at all. I stay pretty cool, calm, and relaxed."
Saint Preux is forgoing a joint birthday celebration with his father in Florida to prepare for this fight. While he says he didn't have the heart to break the news to his parents himself that he wouldn't be traveling down South as planned for the party, choosing instead to ask his brother to, he knows that the sacrifice is worth it.
"I know these next two weeks are going to be hell," he admitted.
"At the same time, it is something I needed, something I want. I'm prepared to sacrifice everything."