Ovechkin wasn't fazed by snowstorm: 'We're from Russia'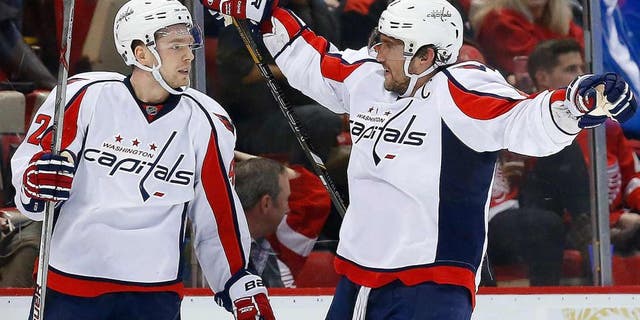 Washington Capitals captain Alex Ovechkin wasn't too worried about the snowstorm that battered its way along the East Coast.
Why, you ask? Well, Ovechkin provided the answer to WUSA9's Ellison Barber when the three-time Hart Trophy winner was spotted purchasing gas for his snowblower at an Exxon station in Tyson's Corner, Virginia.
Via WUSA9:
True to his word, Ovechkin was quick to put the snowblower to use as he found himself with time on his hands after the Capitals saw both home contests this weekend postponed by the weather.
While Ovechkin went to work with the snowblower, teammates Evgeny Kuznetsov, T.J. Oshie and defenseman John Carlson opted to have a bit more fun and see the scenery through the eyes of their respective children.
Kuznetsov joined wife Nastya and daughter Ecenia for a picture on the street. The 23-year-old Russian is sporting a big smile, although it's uncertain if Ecenia is doing the same.
Ever the gentleman, Oshie was quick to help daughter, Lyla, find her way down the stairs.
As for Carlson's son Lucca, well, he didn't seem to be too enamored by the snow.