Outkick the Podcast: Stephen Garcia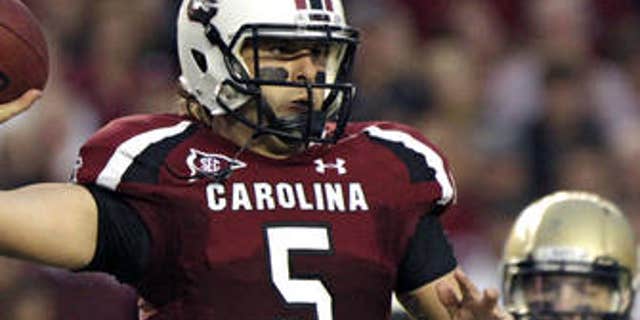 Stephen Garcia had college highlights and lowlights.
He talks with Outkick the Podcast's Clay Travis about a turburlent college career at South Carolina.
The quarterback remembers the good times, the bad times and opens up about what he did wrong and wishes he did differently.
Garcia, who now resides in Florida, admits to keying a professor's car and making some poor decisions off the field.
He's made peace with himself and Gamecock coach Steve Spurrier.
All the suspensions and distractions damaged his chances to continue his football career in the NFL. He spent a couple years with the Montreal Alouettes, and now hopes to give it one more shot at pro football.
Outkick the Podcast provides a look at a player who made many headlines, but few people knew. Garcia presents a person who has grown up and takes responsibilities for his actions.
Head on over to iTunes to listen to the podcast for absolutely free and be sure to subscribe to get easy access to future iterations.
I guarantee you'll love it.
The original article can be found at FOXSports.com: Outkick the Podcast: Stephen Garcia.