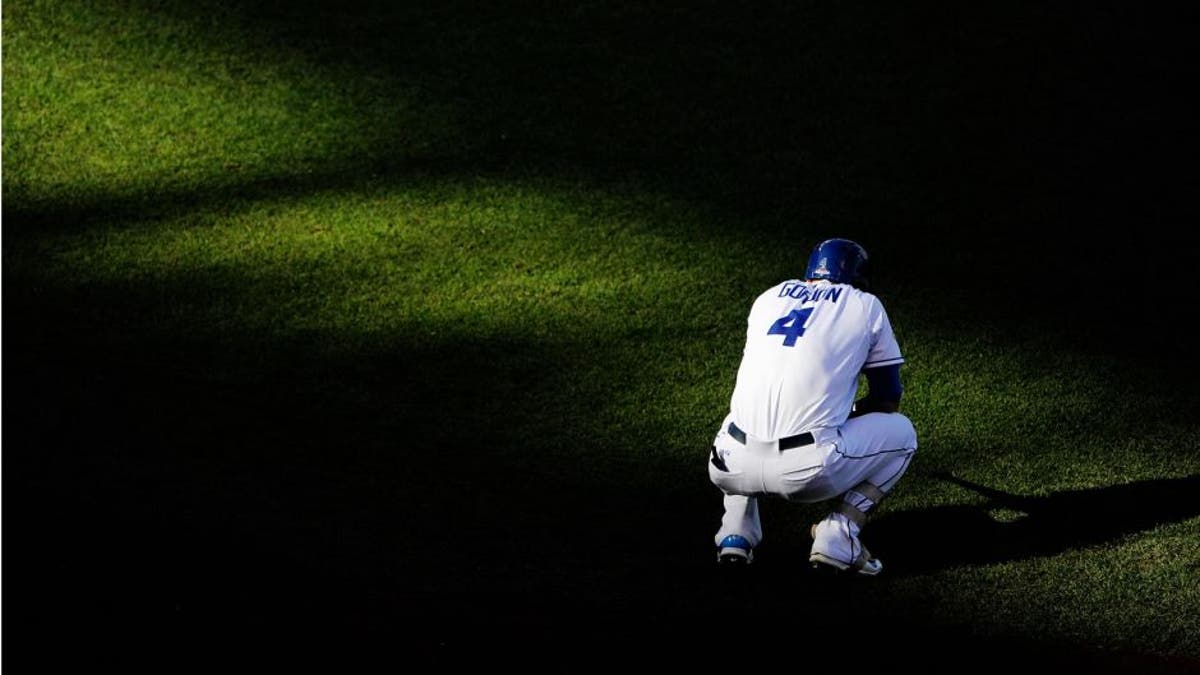 Kansas City Royals outfielder Alex Gordon managed to get a bloody nose on Thursday, even though Game 6 of the ALCS against the Toronto Blue Jays isn't until Friday.
Gordon and the team were on the field at Kauffman Stadium for off-day practice when Gordon apparently clipped himself in the face on a foul ball in the batting cage. The result, as shared by the Kansas City Star and Todd Leabo of Sports Radio 810 WHB on Twitter, looked rather painful:
However, and fortunately for K.C., manager Ned Yost said it's no big deal (quote shared to Twitter by ESPN's Marly Rivera):
Obviously, it'd take quite a lot more than a bloodied nose to prevent Gordon from playing in Game 6 on Friday, when the Royals have a chance to punch their ticket to a World Series matchup with the New York Mets.