Ottawa Senators general manager Bryan Murray diagnosed with cancer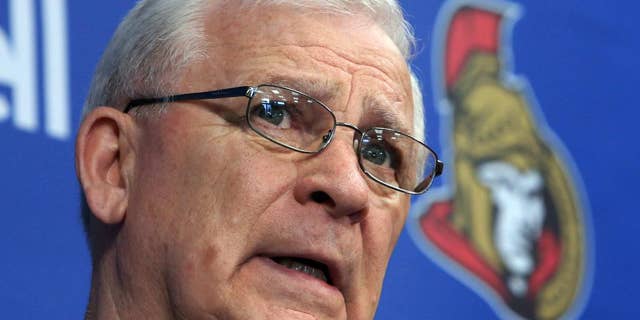 OTTAWA – Ottawa Senators general manager and president of hockey operations Bryan Murray has been diagnosed with cancer.
The team confirmed the diagnosis Monday in a statement on its website. The Senators say he'll begin treatment immediately.
Assistant general managers Pierre Dorion and Randy Lee will manage the hockey operations department in his absence.
The 71-year-old Murray has been with the Senators since the 2003-04 season, first as a head coach before replacing the fired John Muckler as GM in 2007. He was behind the bench for Ottawa's run to the Stanley Cup final in the 2006-07 season.
He's also served as coach or general manager at Washington, Detroit, Florida and Anaheim.