OSU's Rudolph has always looked up to Robinson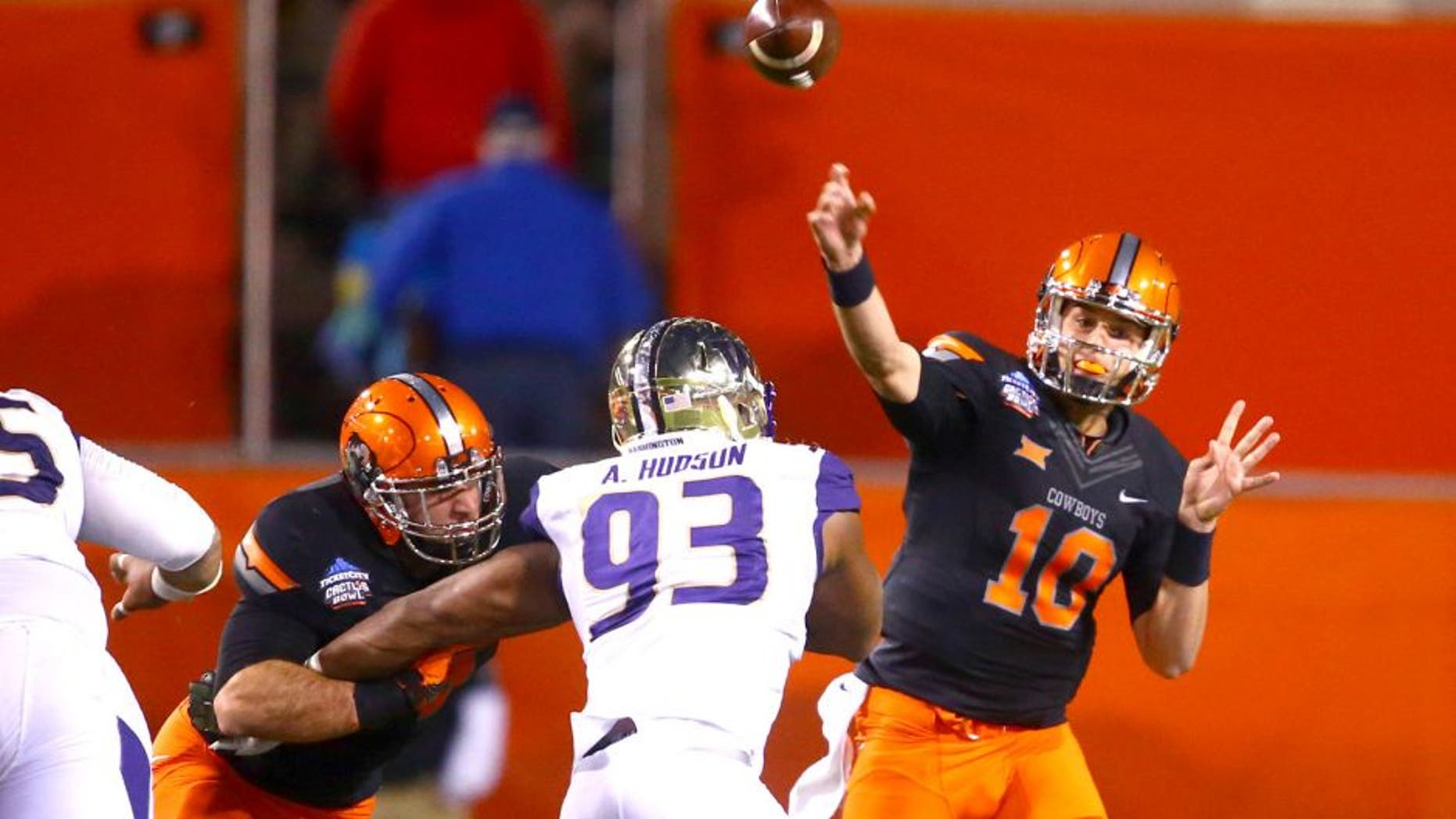 Mason Rudolph is the starting quarterback heading into the 2015 for Oklahoma State.
And he's been consulting a quarterback Cowboy fans will certainly know and remember,
In July, Rudolph participated in a quarterback camp founded by former OSU quarterback Zac Robinson.
"He has everything you want in a quarterback and he definitely wants to get better," Robinson told the Tulsa World about Rudolph.
"Zac's a guy I looked up to before I came here," Rudlolph said to The Tulsa World. "I watched a lot of him on TV. It was cool for me to get to meet him finally. I got to pick his brain about what he went through when he was in my position. He was real helpful."
(H/T The Oklahoman)