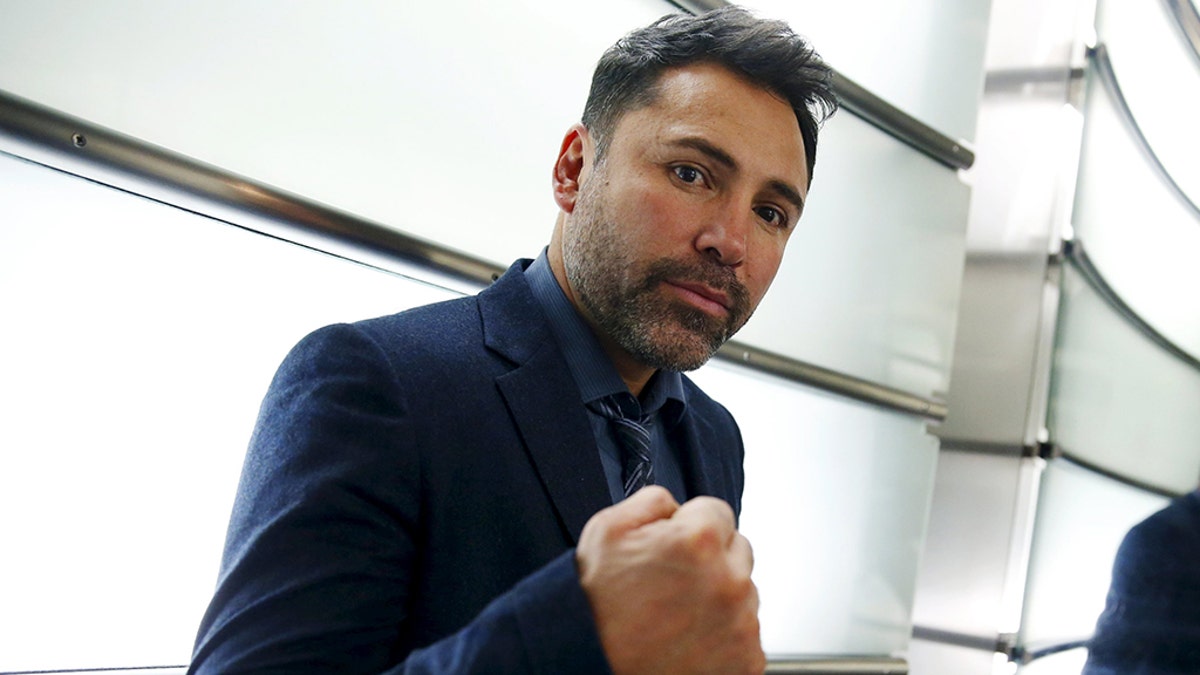 Former boxing champion Oscar De La Hoya said Monday that he's considering adding another title to his collection: leader of the free world.
"I am actually very, very serious and I strongly feel that if a Kanye West can do it and announce and maybe tease the world that he would maybe one day wanna run for president, why not me," the fighter-turned-promoter said in a video released by TMZ.
The former Olympian, who won gold in 1992, has been retired from professional boxing since 2009 but has remained heavily involved in the game as a promoter for his company, "Golden Boy Promotions." For decades, he said, he's been encouraged to become more involved outside of the sport.
"I've had literally, over the years, ever since I became a professional in boxing, I've had millions of people tell me, 'Look, why don't you represent? Why don't you stand up and have a bigger voice?' And obviously the biggest voice you can have is being president," he said in the video.
De La Hoya, from East Los Angeles, said if his team brought him some encouraging statistics he would make it official and announce his run.
His comments should be taken with a grain of salt, however, as the former champion is in heavy promotional mode ahead of the middleweight championship fight his company is showcasing Saturday night in Las Vegas.
Saul "Canelo" Alvarez, De La Hoya's fighter, will face Gennady "GGG" Golovkin on pay-per-view in a rematch of their controversial draw from last year.
De La Hoya did not immediately return Fox News' request for comment Monday.