Orioles' Wieters reportedly accepts team's qualifying offer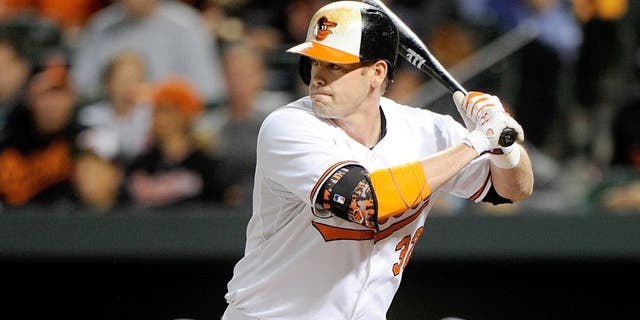 Free-agent catcher Matt Wieters will accept the Baltimore Orioles' qualifying offer, CBS Sports first reported.
That means Wieters is considered a signed player at a $15.8 million salary for the 2016 season.
Wieters, 29, has been limited to 101 games because of injuries the past two seasons, so this gives him the opportunity to rebuild his value and become a free agent again next offseason.
In 75 games this past season, Wieters hit .267/.319/.422 with eight homers and 25 RBI.
He is a three-time All-Star and two-time Gold Glove winner.
Earlier Friday, Astros outfielder Colby Rasmus became the first player ever to accept a qualifying offer.