Orioles turn a misplay into a spectacularly weird triple play vs. Red Sox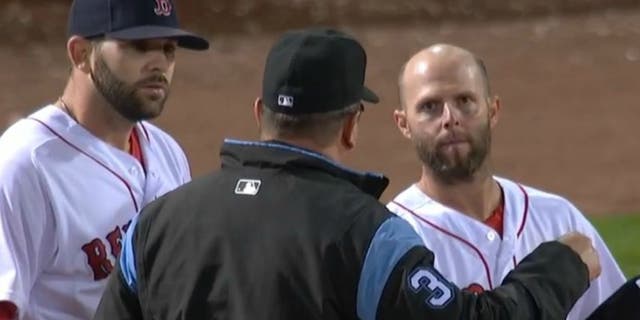 Amid all the unfortunate racial drama involving Adam Jones and the ongoing controversy involving Manny Machado, the Orioles and Red Sox actually played a baseball game on Tuesday night. And it featured one of the sports rarest moments: a triple play. And this one was especially weird.
With runners on first and second base with no one out in the bottom of the eighth inning, Jackie Bradley Jr. stepped to the plate for Boston. He sent what appeared to be a routine popup into shallow left-center field. But there was nothing routine about what happened next.
That was shortstop J.J. Hardy who failed to make the catch, then relayed the ball to second baseman Jonathan Schoop, who tagged the runner on second, tagged second base for a force-out and then fired the ball to first baseman Chris Davis, who stepped on the bag to record the out on Bradley Jr. Got all that?
Thats how you turn a misplay into a triple play, kids.
The blunder didnt hurt the Red Sox, who held on for a 5-2 win.