Orioles' Jones on getting no-hit: 'Tip your cap and move on'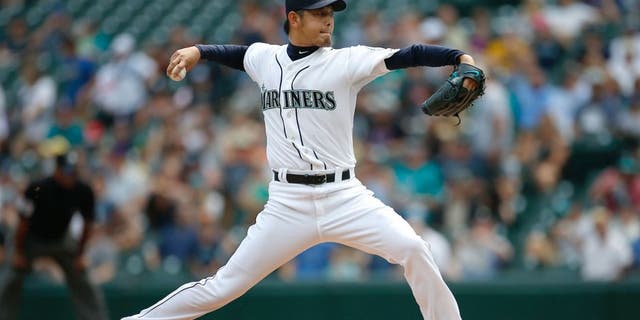 The Baltimore Orioles didn't have the greatest Wednesday afternoon of all time.
Instead, they were at the wrong end of a no-hitter, getting blanked by Seattle Mariners starter Hisashi Iwakuma.
Instead of mope about it, the Orioles tipped their cap and moved on.
"It's not just a normal loss," Adam Jones told MLB.com. "I mean, we're going down in the history books on the bad side of a no-hitter. But tip your cap. Iwakuma threw his game. We hit some balls hard right at guys. They played good defense. Tip your cap and move on."
Chris Davis had a similar mindset.
"There's not much to say about it," Davis said. "He threw the ball really well, and I felt like as the game went on, he got stronger and stronger. He was obviously moving his split around, elevated his fastball up high with two strikes. He didn't back down.
"That's the thing that I think you kept seeing, was he was getting ahead of guys. He wasn't trying to pitch around anybody. What did he have, three walks? I felt like every one of them were earned. Like I said, he didn't back down."
The Orioles will now have an offday Thursday to digest the no-hitter and attempt to bounce back against the Oakland Athletics on Friday.
(h/t MLB.com)