Oregon tight end Pharaoh Brown shows injury progress in wakeboard video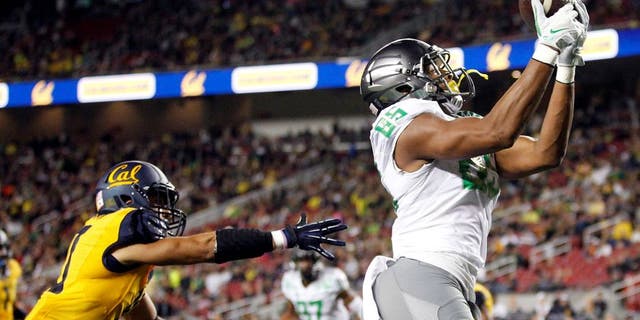 Oregon tight end Pharaoh Brown is recovering from a devastating leg injury that almost cost him his entire football career. However, it seems like the big tight end is enjoying the process of rehabbing his injury.
Brown recently posted a video of a wakeboarding session he had recently on Instagram. In the post he said, "My new hobby where rehab and fun merts. Just my 2nd time on the board." He continued, "the legs and balance and core strength coming back."
Brown suffered his injury on Nov. 8 at Utah. The injury was apparently so severe that is could have required amputation had its complications not be caught at the hospital in Salt Lake City.
The tight end finished the 2014 season with 25 catches for 420 yards and six touchdowns. It is not known whether Brown will be able to play in 2015; however, it seems likely that he will be back on the field for the Ducks at some point in the future.
(h/t The Oregonian)
Photo Credit: Cary Edmondson-USA TODAY Sports