Oregon State looks to lessons of the past in facing Portland State on Saturday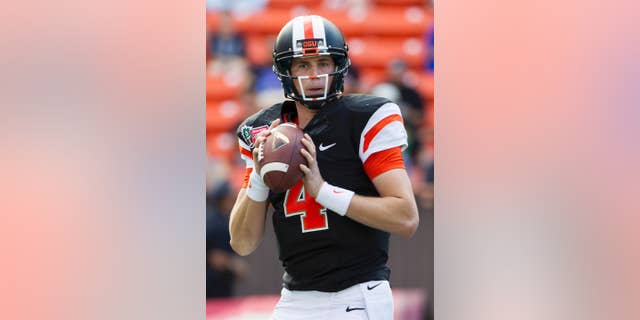 CORVALLIS, Ore. – There's no way Oregon State is going to overlook season-opening opponent Portland State. The Beavers have been caught in that trap before, with losses to Eastern Washington last season and Sacramento State to kick off 2011.
Oregon State finished 7-6 last season. Following a stunning 49-46 loss to lower-division Eastern Washington in the opener, the Beavers reeled off six straight wins to become bowl-eligible. But they stumbled down the stretch with a five-game losing streak before a victory over Boise State in the Hawaii Bowl capped the season.
In 2011, the Beavers dropped their opener to the Hornets 29-28 in overtime and finished the season 3-9.
Portland State, which went 6-6 overall and 3-5 in the Big Sky last season, will play two Pac-12 foes this season: the Vikings visit Washington State in Pullman on Sept. 13.