Orakpo making an early impression with Titans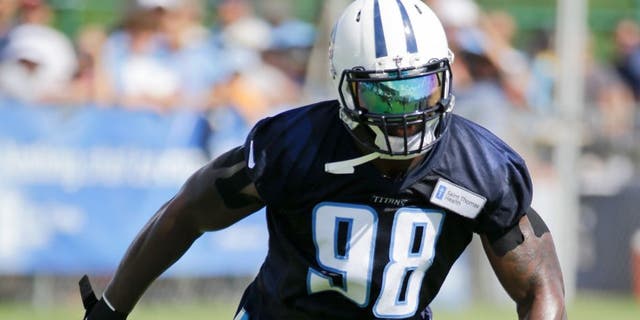 New Tennessee Titans linebacker Brian Orakpo is still in the early stages of his tenure with the team, but teammates and coaches can already tell the veteran brings a playmaking ability the team lacked last season.
Orakpo thus far appears to be an excellent fit for assistant head coach/defense Dick LeBeau's 3-4 scheme, though LeBeau said Orakpo is talented enough to stand out in any system.
"I think he's a perfect fit for anybody's defense," LeBeau said, via the Tennessean. "He's a hell of a football player. He would be good in any scheme. His playing ability speaks for itself."
A three-time Pro Bowler, Orakpo is coming off an injury-shortened 2014 season with the Washington Redskins. The 29-year-old missed the final nine games of the season after tearing a pectoral muscle against Tennessee in Week 7.
Now healthy and a member of the Titans, Orakpo is earning praise from both coaches and teammates.
"He's very much at home at that outside linebacker position because he can do everything that you want those guys to do and be very effective," LeBeau said.
Titans left tackle Taylor Lewan, who goes up against Orakpo in practice, said he can see the difference adding the seven-year veteran has made.
"He's everything you want in an outside linebacker, especially in a 3-4 (defense)," Lewan said. "I mean, he's fast, he's so shifty and he's powerful. He has done an unbelievable job already of making me a better football player."
The Titans finished 27th in the league in total defense a season ago, but Orakpo said he's confident the unit will be significantly better this season.
"I'm excited because we can bring so much to the table in terms of versatility," Orakpo said. "We have so many guys able to play multiple positions. This defense is showing great improvement each and every day and getting better."
(h/t The Tennesseean)
Photo credit: Mark Humphrey/AP