Optimistic Glover Quin says Lions can win next 11 games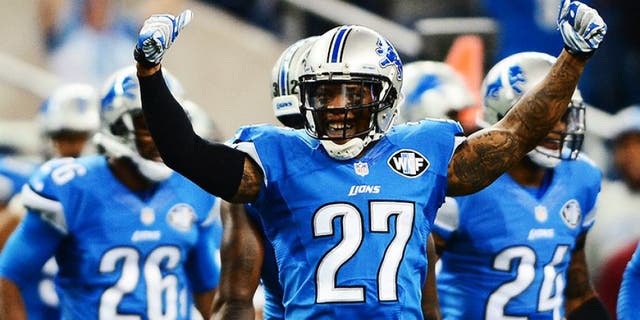 NEWYou can now listen to Fox News articles!
Lions safety Glover Quin has unparalleled optimism despite his team's poor start. Andrew Weber USA TODAY Sports
The Detroit Lions finished 11-5 and made the playoffs last season. Although they're off to a discouraging 0-5 start this year, Lions safety Glover Quin remains optimistic that this season's outcome can be exactly the same.
"Until they put the nail in the coffin, we've got to fight," Quin said, per Justin Rogers of MLive.com. "We've still got 11 games to play, it will be tough, but we've got to win all 11. That's just how I feel about it."
No team in NFL history has ever started 0-5 and turned things around to qualify for the postseason. Although it has never happened, that doesn't mean it's an impossible endeavor.
That's the way Quin is looking at the situation, at least.
"We always talk about how this has never happened in history, or these odds are tough," Quin said, per MLive.com. "If it hasn't happened, it's bound to happen. And if it has happened already, it can happen again."
The Lions currently rank 30th in the NFL in points per game (16.6) and 26th in points against per game (27.6). They have the league's worst running game (49 yards per game), and they rank 30th when it comes to turnover differential (minus-six).
For Detroit to go on a sudden playoff run, the team would have to make a dramatic transformation.
MORE NEWS: Want stories delivered to you? Sign up for our NFL newsletters.