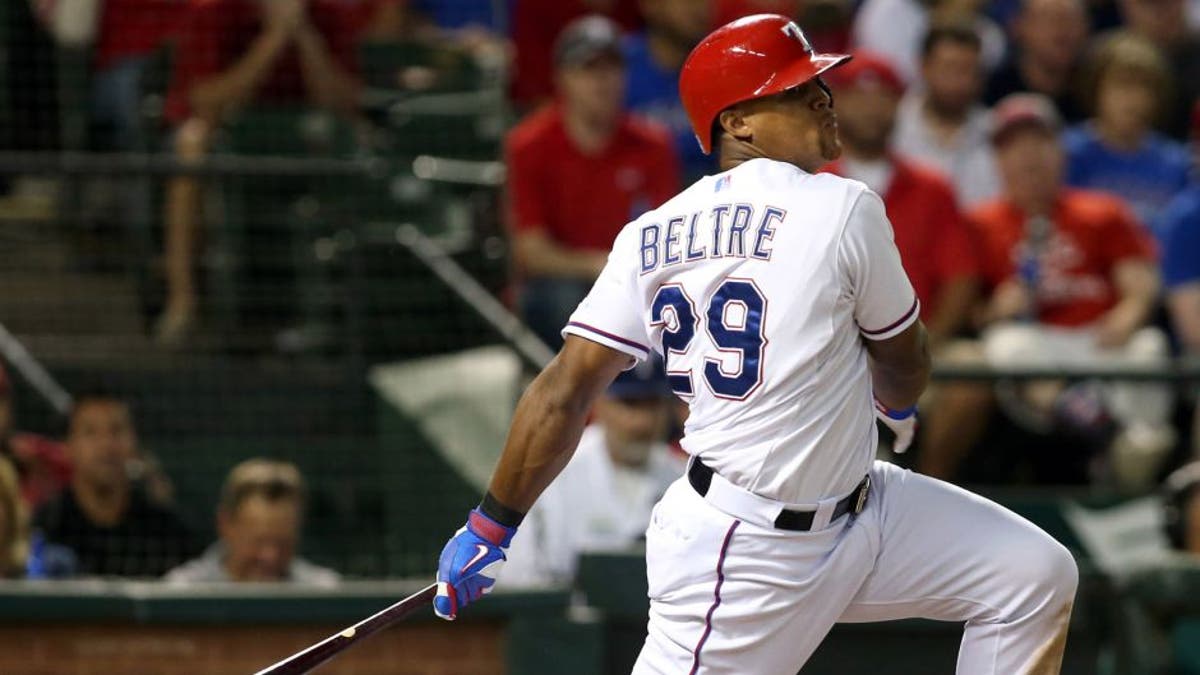 Scott Boras expressed optimism Monday that Adrian Beltre will sign a contract extension with the Texas Rangers, increasing the chances that the future Hall of Famer finishes his career with the club.
"I think Adrian already had a discussion with them, in which he expressed a desire to stay," Boras, Beltre's agent, told FOX Sports in a telephone interview. "They want him there, and we're going to work on that."
When asked if a deal is possible before Opening Day, Boras replied, "I'd say there are certainly grounds for a discussion of advancing Adrian's contract, yes."
Boras negotiated Beltre's current six-year, $96 million contract, which runs through this season, with the Rangers. The deal is somewhat rare among high-dollar free-agent contracts, in that, even as the final year begins, both parties are very satisfied with the value on their side of the agreement.
Beltre, who turns 37 shortly after Opening Day, is regarded as one of the toughest players in the major leagues. He dealt with multiple injuries in 2015 but still posted a .788 OPS with 18 home runs and 83 RBI in 143 games.
Beltre, a four-time All-Star and Gold Glove winner, has hit 413 home runs, which ranks third all-time (behind Mike Schmidt and Eddie Mathews) among major leaguers who played at least 80 percent of their games at third base, according to research through Baseball-Reference.com.
"I want to be on a team that wants to win and they showed me that they want to win," Beltre told The Dallas Morning News last month. "If they want me, I guess I will probably be here."