Opportunity arises for Bears NT Goldman after Ratliff suspension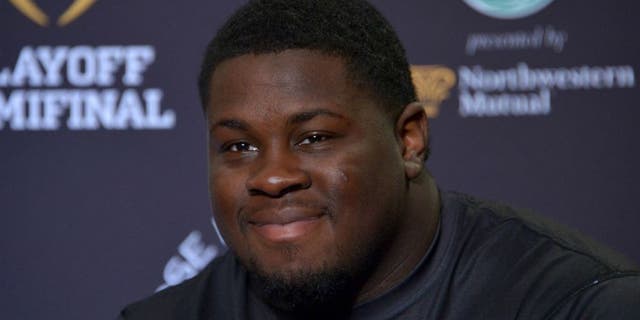 Nose tackle Jeremiah Ratliff was suspended by the league for the first three games of the 2015 NFL season, leaving a gaping hole right in the middle of the Chicago Bears' defensive line. On Monday, Raliff promised fans that he'll be ready to go upon his Week 4 return, according to the Bears' official Twitter account.
Until then, however, the Bears need someone to fill the void. The most likely next man up is second-round rookie Eddie Goldman, a Florida State product who has progressed steadily this summer.
"I think he's had a good camp," Bears head coach John Fox said, per Mark Potash of the Chicago Sun-Times. "He's still learning. It's a new level, like going from JV to varsity, kind of like that going from college ball to pro football.
"But I like what I've seen. He's stout; he's learning to transition faster, recognizing the run and pass, the difference; He's a big body that pushes the pocket. I like where he's headed."
At 21 years old and 332 pounds, Goldman is 12 years younger and 29 pounds heavier than Ratliff (both D-linemen are 6-foot-4). If the rookie adjusts to his new role quickly, he could turn out to be a major upgrade over the more experienced veteran.
(h/t Chicago Sun-Times)