Opening of Mercedes-Benz Stadium delayed, Atlanta United forced to reschedule matches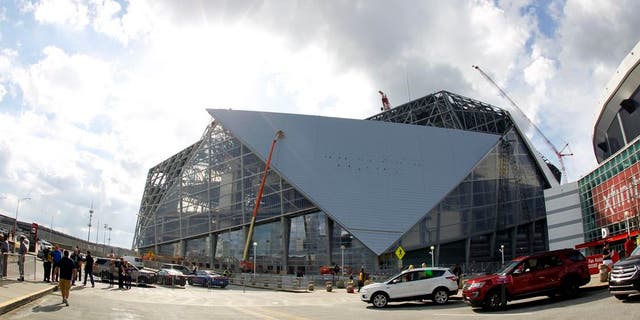 NEWYou can now listen to Fox News articles!
Atlanta United won't open the new Mercedes-Benz Stadium in after all. Delays in the construction of the building's roof have pushed back the opening date of the stadium and now the MLS team won't play in their new home until September 9.
The original plan was to have Atlanta United play in the stadium on July 30. It would be the first event at the brand new venue, and theyplaytwo more games there the following month before the Atlanta Falcons opened up their home preseason slate at the end of August. However, that is no longer the case and the Falcons will play two preseason games at Mercedes-Benz Stadium before Atlanta United takes the fieldthere.
United have been playing their games at Georgia Tech's Bobby Dodd Stadium this season. They've done extraordinarily well, drawing huge crowds, but getting to play the first game in the new stadium was going to be a real feather in their cap. Not only would it have been a big event, but it was supposed to be a nicemoment for the soccer team and helpassuage some concerns that Mercedes-Benz Stadium was the Falcons' home first and foremost, with United just dropping in for games.
Arthur Blank, owner of the Falcons and United, said just last week that the plan was still to open the stadium on July 30, but now they know the work on the roof won't be done in time. The stadium, which costs $1.5 billion and will seat 71,000, has a very complex and first-of-its-kind retractable roof. The construction on it is now taking longer than originally expected.
Atlanta United will now play their July 30 match at Bobby Dodd Stadium, but that will be their last match at their temporary venue. Their matches on August 13 and 19, originally scheduled for the new stadium, will now be rescheduled for a later date when they can be played at Mercedes-Benz Stadium.
MORE FROM FOX SOCCER