Opening Day 2016: All day coverage of Angels on FOX Sports West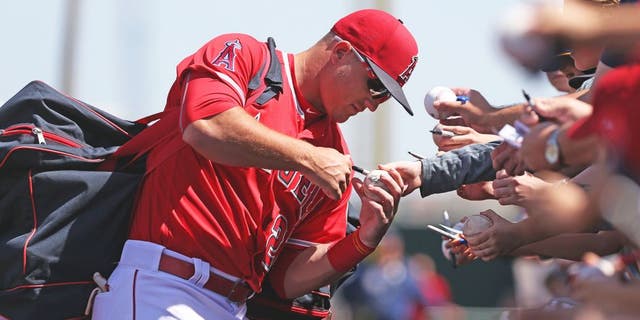 We can't wait for the 2016 MLB season to get going!
On Monday, April 4, FOX Sports West will have extensive coverage (starting at 11 a.m.) before, during and after the Angels battle the Cubs.
For the latest on our season-long coverage of all things Angels, check out our website, Facebook page, Twitter, Instagram & Snapchat (foxsportswestpt) accounts.
Here's the rundown of original programming:
11a: Angels Live: Season Preview Special
12p: Halo Hurlers#2
12:30p: Halo Hitters #1
1p: In My Own Words: Albert Pujols
2p: In My Own Words: Jered Weaver
2:30p: Halo Hurlers #1
3p: Halo Hurlers #2
3:30p: In My Own Words: Huston Street
4p: Before The Bigs: Mike Trout
5p: Angels Live: Season Preview Special
6p: Angels Live Pregame
7p: Cubs at Angels
10p: Angels Live Postgame
10:30p: Halo Hitters #2