Only one direction for Roush Fenway Racing to go in 2016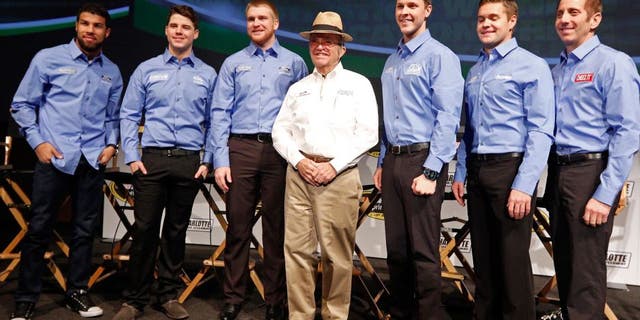 I have the utmost respect for Jack Roush and everyone over at Roush Fenway Racing. Most fans probably forget that I ended my career as a crew chief working with a rookie by the name of Kurt Busch. Unfortunately, the organization has gotten off course the last few years. So, to me, there is only one direction for them in 2016 and that is up.
I really feel they hit rock-bottom in 2015. Unfortunately the only glimmer of light they had the entire season was Chris Buescher winning the NASCAR Xfinity Series championship. I've talked to their NASCAR Sprint Cup drivers and I hear a renewed excitement from them.
They've made some major changes over there. Remember, racing is a lot about attitude and I think these changes might just help get the morale back up.
They also just landed Kentucky Fried Chicken as a major sponsor for Greg Biffle, so that's a huge shot in the arm for not only the No. 16 team, but also the entire organization.
If anybody can get it back on track, I believe it's Jack Roush. We know the Roush-Yates engines are stout, as they visited Victory Lane a number of times in the Penske Fords. It's the cars themselves that Roush Fenway is working hard to improve on.
So, it's really up to these engineers to find that missing piece of the puzzle to get a major organization like Roush Fenway Racing back into Victory Lane in the NASCAR Sprint Cup Series after a long dry spell.