One player the Chiefs have to watch during Senior Bowl week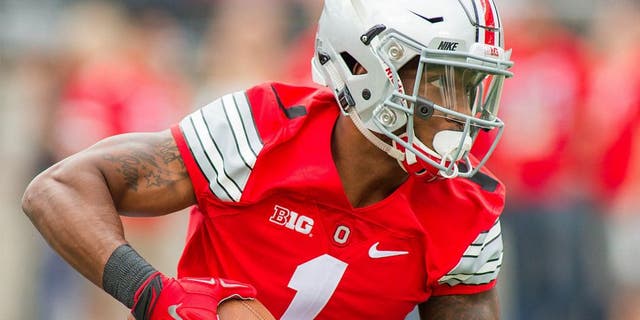 The Kansas City Chiefs were a just few minutes away from an AFC Championship berth this season.
But those minutes ticked away freely, closing the team's chances on 2015 Super Bowl run. General manager John Dorsey might need new talent in 2016 to pry K.C.'s title window open again.
That's why Dorsey should zero in on Braxton Miller at the Senior Bowl this week. The Ohio State quarterback-turned-receiver would make an intriguing fit in a different shade of red next fall.
Miller has game-breaking speed and shiftiness: two traits every Chiefs receiver not named "Maclin" lacks. Watch his supreme change-of-direction ability in action in Mobile, Ala.:
K.C.'s pass-catchers weren't very dynamic with the ball in their hands. Both tight end Travis Kelce and Maclin ranked in the top 50 in yards after catch. The next Chief? Albert Wilson -- who tied for 102nd in YAC.
It's clear Miller is no project player. He looks like a polished receiver who's looking to make the same NFL jump Antonio Brown once made. And he looks just as athletically-ready to do so.