One player the Broncos have to watch during Senior Bowl week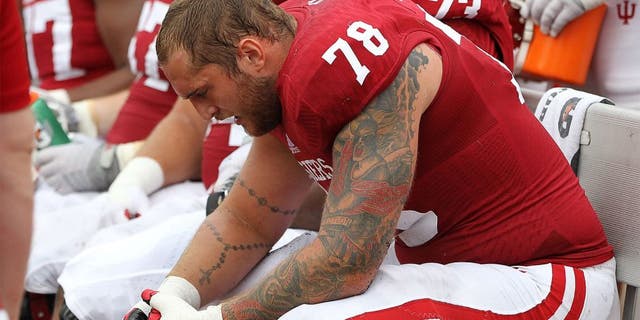 NEWYou can now listen to Fox News articles!
It's a "Super Bowl week" for the Denver Broncos' scouting department, too.
They'll be tasked with identifying the players for their next Super Bowl run in Mobile, Ala. Put simply: General manager John Elway will secure a dominant future for his team if he succeeds at the Senior Bowl.
That's why all orange-and-blue clad talent evaluators should zero in on Jason Spriggs this week. The mammoth prospect from Indiana could lock down Denver's blind side for a decade to come and provide far more blocking ability than any current Broncos big guy.
Spriggs (6-foot-6, 305 pounds) is a former tight end whose quickness is ideal for head coach Gary Kubiak's zone blocking scheme. And in the AFC West, that agility is a must to stick with Khalil Mack, Justin Houston, and other preeminent pass rushers.
Denver currently doesn't have a tackle like that on roster. They've gotten by after two season-ending injuries at left tackle to Ryan Clady and second-round pick Ty Sambrailo -- sometimes with disasterous results.
Adding Spriggs would let Sambrailo shift to the right, or inside. And it'd provide more pass-blocking stability for Peyton Manning -- or whomever quarterbacks the Broncos next.