One-legged racer strips down to underwear for FOX Sports interview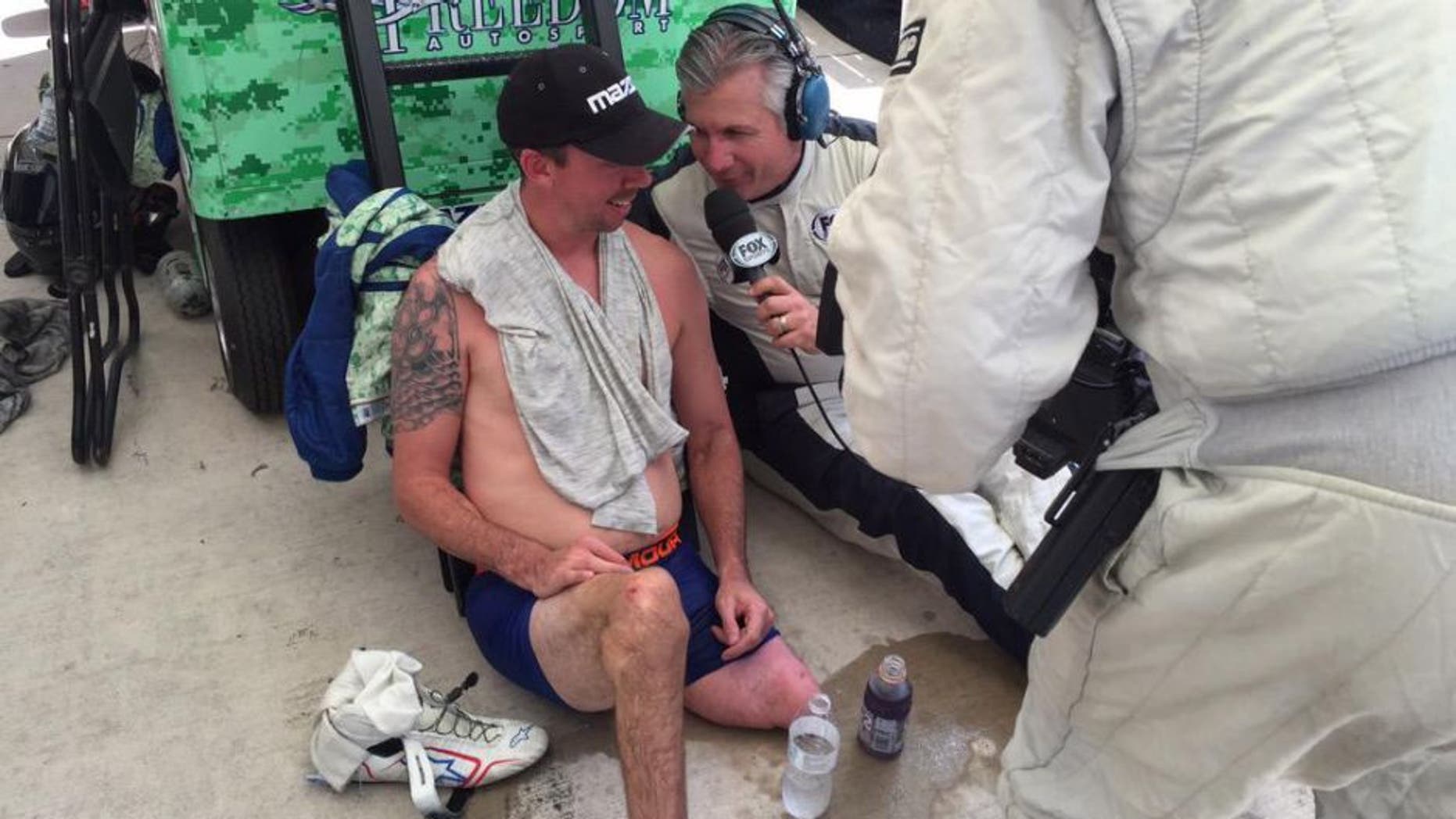 On May 22, 2011, Staff Sgt. Liam Dwyer was serving for the U.S. Marines when he was involved in an incident in Afghanistan, stepping on an Improvised Explosive Device (I.E.D.) and subsequently losing part of his leg.
He has since been fitted for a special prosthesis that replaces his left leg, and then began pursuing a career in professional motor racing.
Dwyer now races the No. 26 Mazda Miata in the ST class in the Continental Tire SportsCar Challenge, and has made it to victory lane on multiple occasions.
During Friday's race at Circuit of The Americas in Austin, Dwyer came into the pits to hand over the car to his co-driver Andrew Carbonell.
The Conneticut-native then headed to the garage to get out of the heat, switching over to his "walking" prosthetic and getting undressed to cool down after his stint in the race car.
FOX Sports's Brian Till then caught up with Dwyer for an interview, which Dwyer willingly went ahead with despite having stripped down to his underwear.
The race will be shown on FOX Sports 1 on Sunday, Sept. 27 at 1 p.m. ET.