One-legged Arizona St. Wrestler Wins NCAA Title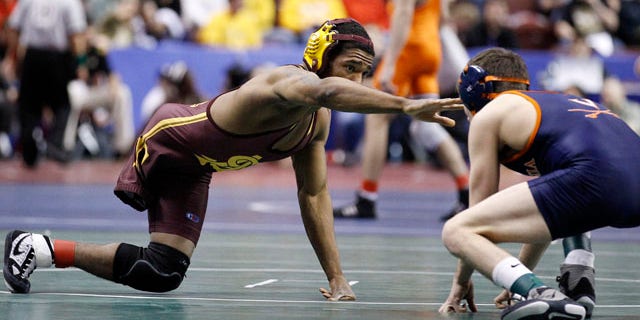 PHILADELPHIA-- Arizona State's one-legged wrestler, Anthony Robles, took the 125-pound title Saturday night with a 7-1 win over Iowa defending champion Matt McDonough, USA Today reports.
Robles, 22, finished with a perfect senior season, 36-0, and his three-day performance at the NCAA wrestling tournament earned him the Outstanding Wrestler award.
"I was a terrible wrestler, only about 90 pounds," Robles told USA Today, "but my mom told me God made me for a reason, and I believe that reason was for wrestling."
"I wrestle because I love wrestling," Robles told USA Today. "But it inspires me when I get kids, even adults, who write me on Facebook or send me letters in the mail saying that I've inspired them, and they look up to me, and they're motivated to do things that other people wouldn't have thought possible."
Robles has won a total of 122 matches in his career and is eighth on Arizona State's career list.