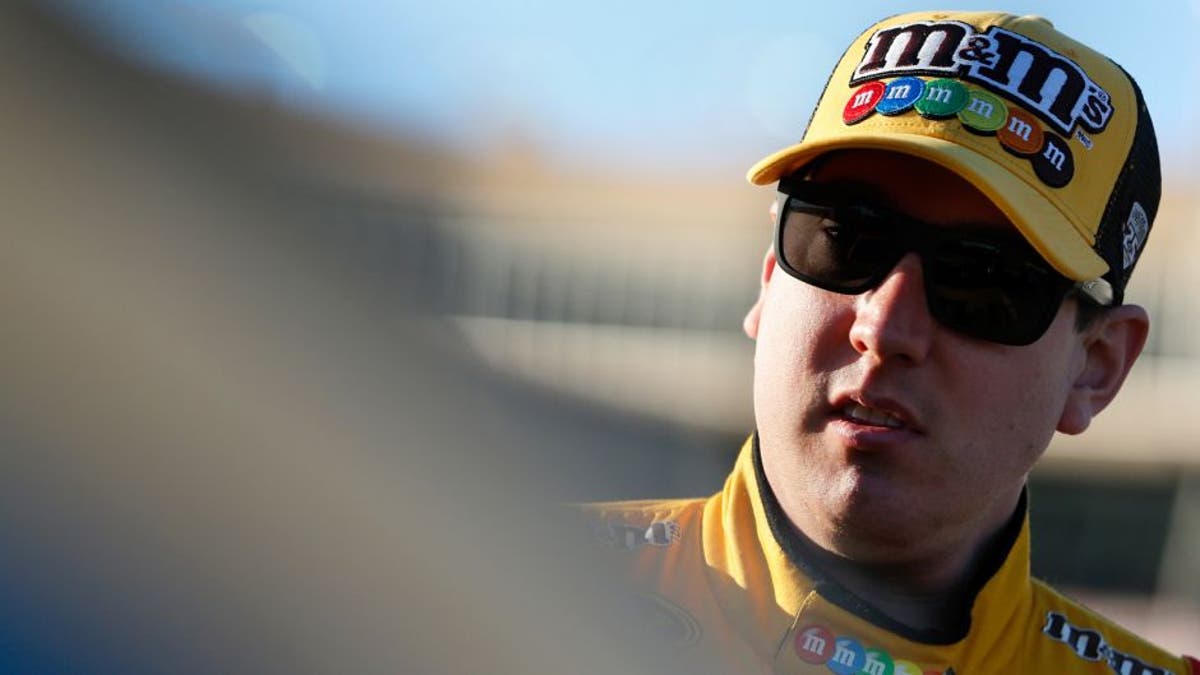 Kyle Busch's path to victory on Sunday at Atlanta Motor Speedway just got considerably tougher.
After Busch's No. 18 Joe Gibbs Racing Toyota won the pole on Friday at the 1.5-mile track, NASCAR announced that the reigning Sprint Cup Series champion's time was disallowed after his car failed post-qualifying inspection when the rear end did not pass NASCAR's laser inspection system.
"The toe alignment was wrong," said Busch's crew chief, Adam Stevens. "Too much rear toe."

Stevens then offered an explanation on what might have caused the irregularity.
"The parts move -- everything moves -- so you expect it to be a little bit different, but the first opportunity we've had to gather post information was right now, and it's game time and it was too much," he said. "We were perfectly legal beforehand, which obviously or we wouldn't have qualified. Just the amount of load on the track moves everything a little bit and that little bit was a little bit too much."
Kyle's disqualification means his older brother, Kurt Busch, will start from the pole after qualifying second, and he'll be joined on the outside of the front row by the No. 1 Chevy of Jamie McMurray.
Kyle Busch will start last on the 39-car grid in Sunday's Folds of Honor QuikTrip 500 (FOX, 12:30 p.m. ET).