Once highly regarded Colin Kaepernick now ranked 'Third-Tier' QB, according to poll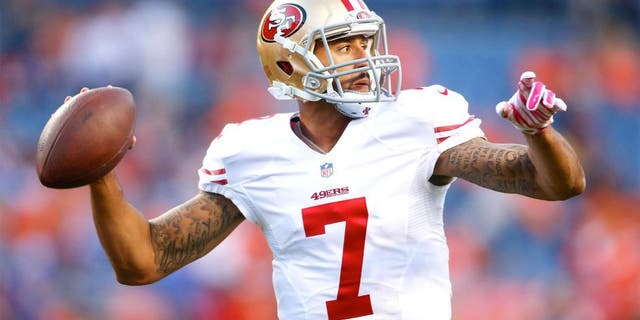 Colin Kaepernick burst onto the scene during the 2012 playoffs, when he led the 49ers to a 45-31 victory over the Green Bay Packers thanks to 181 rushing yards - an NFL single-game record for a quarterback - and another 263 yards through the air, plus four total touchdowns.
ESPN NFL analyst Ron Jaworski praised the signal caller in the offseason saying "he could be one of the greatest quarterbacks ever."
He then led the 49ers to a 12-4 record in 2013 as a full-time starter and a trip to the NFC Championship game.
Fast forward to 2015 and Kaepernick is now a 'third-tier QB," according to a league-wide poll conducted by ESPN NFL Insider Mike Sando.
Among his biggest criticisms include his ability - or lackthereof - as a pocket passer.
One head coach surveyed put it bluntly: "He has unique ability, but having played him more than once, I never felt like he could beat you from the pocket and I still feel that way."
(h/t ESPN)
Photo Credit: Chris Humphreys/USA TODAY Sports