On this day in 1998, Dale Earnhardt Jr. got to race his dad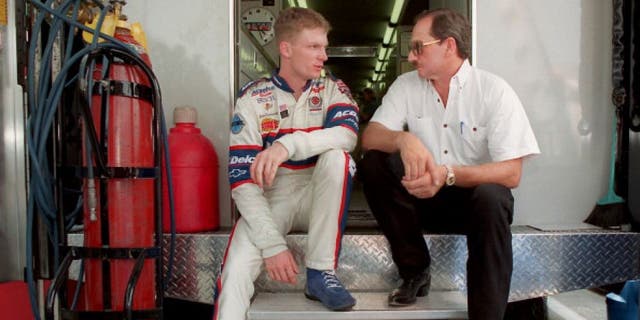 On this day in 1998, Dale Earnhardt Jr. finally got the opportunity he had long waited for when he raced against his father for the first time in an exhibition stock-car race in Japan.
Junior recounts the experience on his dalejr.com website, where he writes:
Son finished ahead of father that day, with Junior finishing sixth and Senior coming in eighth.
The elder Earnhardt waited until an International Race of Champions (IROC) race at Michigan International Speedway the following year to get even for the bump from his son in Japan.
Senior was in the lead, and Junior spent 10 laps trying to pass him -- until they finally started beating and banging on each other all the way to the checkered flag, which Dad took by a mere .007 seconds. at me by .007 seconds, the smallest margin of victory in IROC history.
Junior didn't seem to mind too much, exclaiming on his website: "It might've been the most fun I've ever had in a race car!"