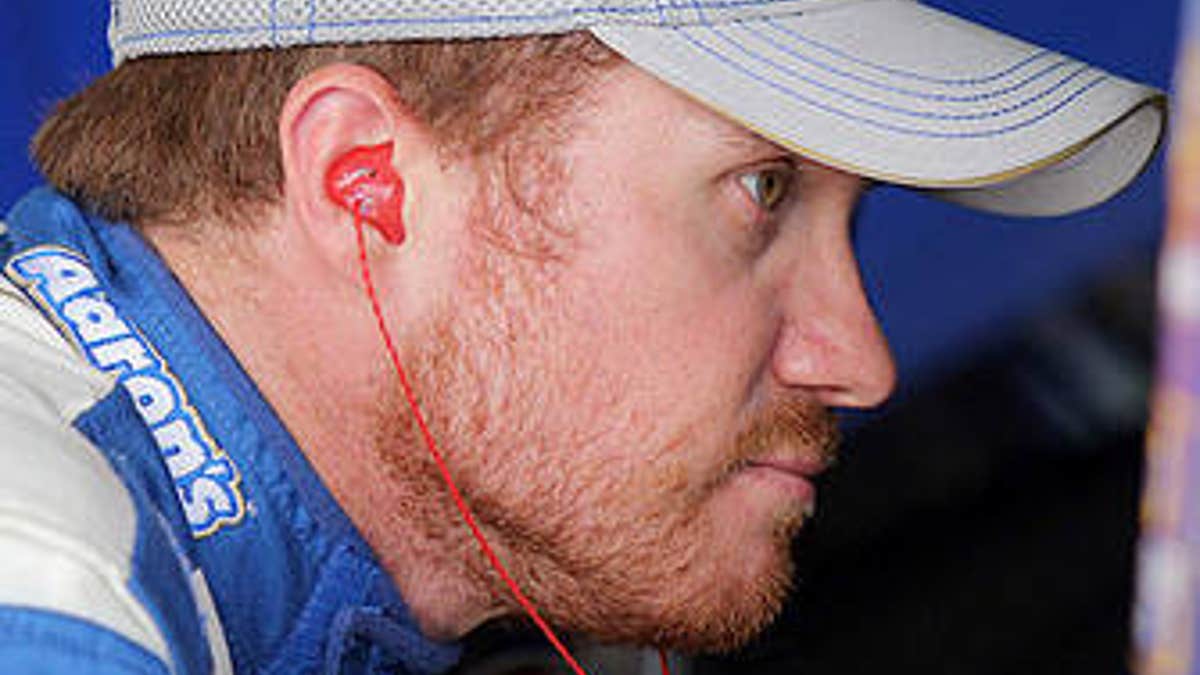 Brian Vickers said Sunday that the blood clot keeping him out of action was caused by a boot he wore for an ankle injury suffered in a crash at Bristol. And the driver of the No. 55 Michael Waltrip Racing Toyota said he's confident of a full return to action next season.
Vickers missed more than half of the 2010 NASCAR Sprint Cup season with life-threatening blood clots that were found in his lungs and legs. After successfully undergoing treatment, he had been healthy until having to wear the boot.
"After the crash at Bristol, I had a mid-foot sprain and I was wearing a boot to kind of immobilize my right ankle to help with that foot sprain and that boot is what caused the clot," Vickers said Sunday morning at Martinsville Speedway, where his seat is being filled by Elliott Sadler.
"I think the good news for me in both situations -- the first one and this one is that there were specific events -- kind of the perfect storm, so to speak, that created the clots," Vickers said. "Because of that, I've never spontaneously produced a clot at random. That creates a completely different situation than someone who is just throwing clots all the time randomly."
Vickers said he is out of action because of the blood thinners he is taking for the clot. In the case of a hard crash, internal bleeding is a high risk for patients on blood thinners.
"It's not the clot and it's not that I can't race on blood thinners it's just that I can't crash," said Vickers. "As long as I can promise my doctors that I will not crash then they're fine with me racing. Unfortunately, there's a lot of moving parts in a car that I can't control and 42 competitors that I can't control. I can't firmly commit to that so he (Vickers' doctor) would rather me not race."
So the blood thinners have Vickers sidelined until the start of next season, when expects to be fully recovered and competitive.
"If you have an internal injury especially in the brain they wouldn't be able to stop it until the medicine wore off," Vickers said. "That's really the risk, unfortunately. I feel great. Other than that, I could be in a race car driving. It wouldn't affect my ability to drive."
The original article can be found at FOXSports.com: On the sidelines.