On the brink: Anaheim Ducks realize it's tough to finish off the LA Kings in the playoffs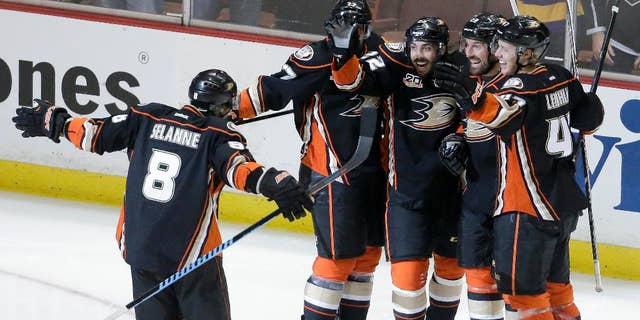 NEWYou can now listen to Fox News articles!
EL SEGUNDO, Calif. – The Los Angeles Kings are facing their fifth playoff elimination game of the spring on Wednesday night.
Given the way Los Angeles handled this situation in the previous round, the Anaheim Ducks are understandably wary.
The Ducks are one win away from their first trip to the Western Conference finals since their only Stanley Cup season in 2007, but the Kings only need to win Game 6 at Staples Center to force a seventh game.
Los Angeles is confident it can snap a three-game skid with a complete defensive effort.
Kings defenseman Drew Doughty also believes they can solve Anaheim rookie goalie John Gibson. Doughty also says he'd rather have Jonathan Quick on his team anyway.
Ducks coach Bruce Boudreau doesn't want his team thinking a minute past Game 6.