Olympics Coverage: Ryan Lochte Comes in 4th, Missy Franklin Wins Gold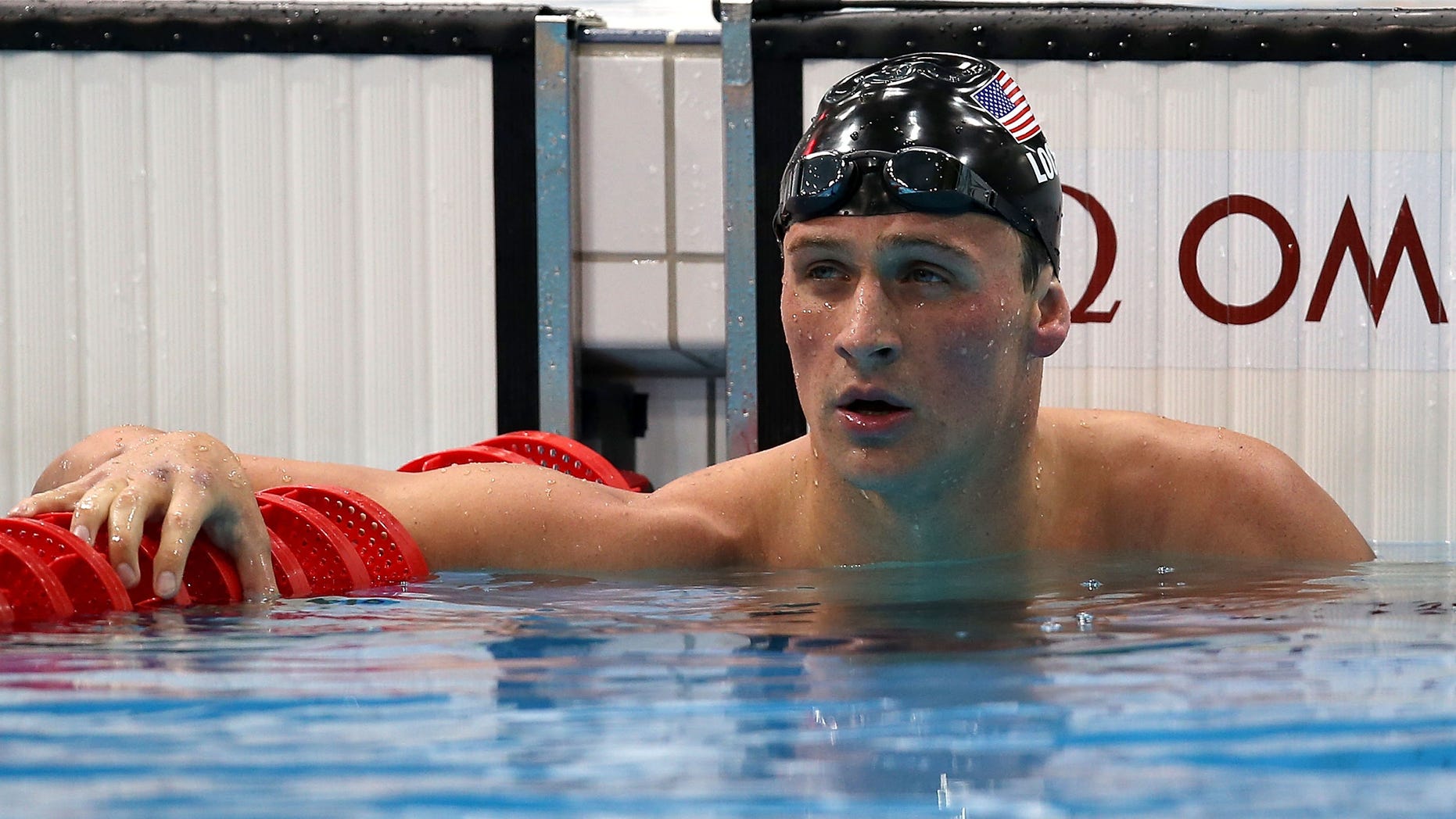 Ryan Lochte came up short once again.
This time the Cuban swimmer lost to France a second time in a row, in the 200-meter freestyle on Monday, coming in fourth place. He got passed swimming the anchor leg of the 4x100 free relay on Sunday night.
Nevertheless, the 4x200 relay on Tuesday will give Ryan Lochte a chance to get back on track after two back-to-back disappointments.
"I did my best," Lochte said. "I guess sometimes you win, sometimes you lose. I gave it 110 percent. There's probably some things I messed up on, but you live and learn."
The 200 free was won by Yannick Agnel of France in a follow-up to his winning anchor leg that beat Lochte a night earlier. He led all the way in beating a loaded field, although Phelps wasn't in it after he decided to skip defending his Olympic title.
Agnel won in 1 minute, 43.14 seconds.
"I really didn't expect that time," he said. "I had a race plan in my head, but this is above my expectations and hopes. I had to start quickly over the first 100 meters. I did that. Then I worked on keeping my speed and putting all my guts into the last 50."
French President Francois Hollande congratulated Agnel, shaking his hand warmly in the noisy chaos of reporters and cameras in the mixed zone. The medal was the third swimming gold of the games for the country — its most ever.
South Korea's Park Tae-hwan and China's Sun Yang tied for the silver in 1:44.93. Lochte and world recordholder Paul Biedermann of Germany were shut out of the medals.
The U.S. dominated the backstroke events, with teenager Missy Franklin winning the women's 100 and teammates Matt Grevers and Nick Thoman going 1-2 in the men's race.
Franklin has a relay bronze and her first individual gold, with five more events to swim.
She had an incredibly busy night, advancing out of the 200 free semifinals with the eighth-fastest time and then returning less than 14 minutes later to win the 100 back.
"What kind of high school kid can do that?" teammate Breeja Larson said. "She is incredible. She is the one that is going to lead us into the swimming world next."
Phelps was suitably impressed with Franklin's stamina, saying he had never done back-to-back races that close together at such a major meet. His quickest turnaround was about a half-hour.
"She's a racer and she knows what to do," he said.
Franklin won in 58.33 seconds. Emily Seebohm of Australia took the silver in 58.68 and Japan's Aya Terakawa earned bronze in 58.83.
Like Franklin, Grevers rallied on his closing lap to win the men's 100 back in an Olympic-record 52.16. The U.S. men have won the event in every Olympics since the 1996 Atlanta Games.
Thoman took the silver in 52.97, and Japan's Ryosuke Irie was third in 52.97.
Franklin wasn't the only teen queen in the pool.
Fifteen-year-old Ruta Meilutyte won the 100 breaststroke to give Lithuania its first swimming gold medal. She won in 1:05.47, holding off 2008 silver medalist Rebecca Soni of the U.S., whose trademark late speed wasn't enough this time.
Soni fell eight-hundredths of a second short. Japan's Satomi Suzuki took the bronze in 1:06.46.
Based on reporting by the Associated Press
Follow us on twitter.com/foxnewslatino
Like us at facebook.com/foxnewslatino