Olympics Coverage: Mexican Immigrant Leo Manzano Wins Silver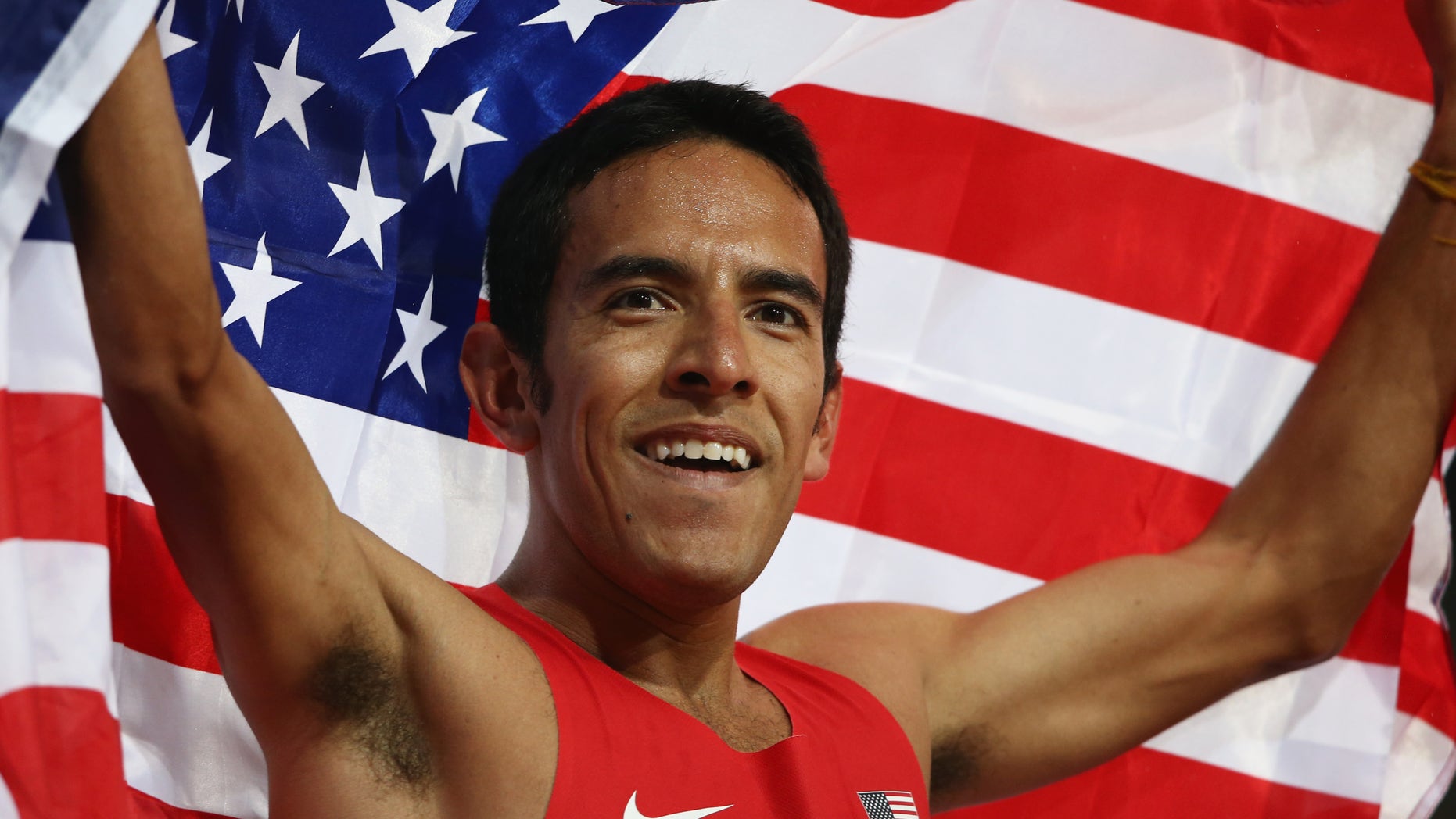 Leo Manzano arrived in the London Olympics with an inspiring story: he was born in Mexico and moved with his family to Texas when he was 4. His parents expected him graduate high school then get a job.
But he's returning home from London much more successful than his parents would have ever hoped for: he won silver in the men's 1,500-meter final on Tuesday, becoming the first American to win a medal in that race since Jim Ryun won a silver in 1968.
"I'm really excited, so thrilled and so pumped. It was an insane race. It was probably the toughest race physically and mentally that I've ever been in," Manzano, 27, said in a statement.
Manzano's come-from-behind victory seemed to reflect his own life story.
Born in Mexico, Manzano moved to the United States with his family when he was 4. He was raised in Texas, where he became a nine-time state track champion.
"Growing up in the Hispanic community, you don't really expect to go to the Olympics," Manzano said. "A lot of my friends were kind of expected to go to college. With [my parents], it was, 'As long as you graduate high school, we're fine.'"
In fact, early in Manzano's racing career, one of the biggest challenges he faced came not from the track, but from his parents.
"My family is from Central Mexico," Manzano explained. "It's an agriculturally-based area and sports is seen as something that you do as like a pastime or on the weekends when you have nothing to do. I started running and they were like, 'What are you doing? Get a job. Do something productive.'"
Over time, as their son continued to excel and improve as a runner, Manzano's parents also began to see the possibilities a successful track career would provide him. College had never really been something Manzano viewed as an opportunity available to him. Track made that not only a possibility, but a reality. He attended the University of Texas on a track scholarship, where he became a four-time national champion and nine-time All-American.     

He also had another hurdle to overcome.
"By the time I was a senior in high school, I knew if I ever wanted to compete for the U.S., I was going to have to be an American citizen," Manzano said. "I live in the U.S. I'm still very much connected to my Mexican heritage, but my home is the U.S. I wouldn't change it for the world."
At that point, he had resident status for four or five years. Manzano became a U.S. citizen in late 2004. Less than four years later, he made his Olympic debut in Beijing. Manzano was one of just a handful of Latino athletes on the team. (An Associated Press review of the 2008 U.S. Olympic team found Hispanics made up only about 4 percent of athletes.)
"I do represent the U.S., but I also feel like I represent the Hispanic community," he said.
In the 1,500-meter, Algeria's Taoufik Makhloufi won the gold medal, only a day after being reinstated to the final.
Makhloufi was disqualified from the games after track and field officials ruled he didn't try hard enough during a heat in the 800. He had already qualified for the 1,500 final at that stage.
But the disqualification was overturned after a medical officer reviewed the evidence, and Makhloufi made his second chance count, winning the 1,500 title in 3 minutes, 34.08 seconds. Manzano ran in 3:34.79 and Abdalaati Iguider of Morocco earned bronze in 3:35.13.
Manzano stayed in the back during the beginning of the race, but then managed to squeeze his way forward.
"I felt like I was 10th or 11th," he told USA Today. "I knew I was in the back. I just kept praying, saying, 'Heavenly Father, help me. Push me. Give me the strength to keep going.'
"My kick has always been there. Ever since I was maybe 12 years old, I've had this major gift from God. I guess sometimes it's just been kind of overlooked."
After he won the silver, he cried. He said he was thinking of both his countries, U.S, and Mexico.
"The U.S. is my home, and I wouldn't change it for anything," he told USA Today. "But my roots are still in Mexico. I love both countries. They both have a piece of my heart."
Maria Burns Ortiz and The Associated Press contributed to this report. 
Follow us on twitter.com/foxnewslatino
Like us at facebook.com/foxnewslatino