Olympic runner seen breaking down on the track after disqualification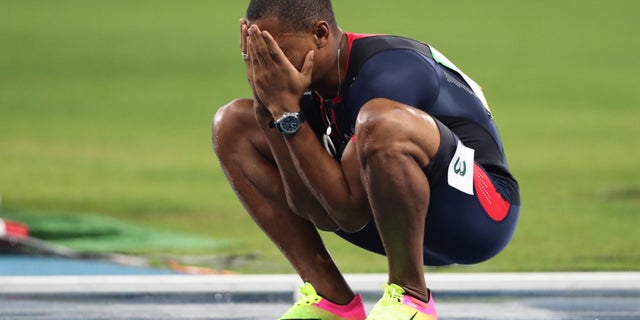 A French runner's dreams of Olympic glory, and years of training, came to a crushing end in Rio with one false start.
Wilhem Belocian, who had qualified only for the 110-meter hurdles, bolted a split second before competitors in his heat Monday night. An alarm rang out, and the 21-year-old's hopes of winning a medal in Brazil were over.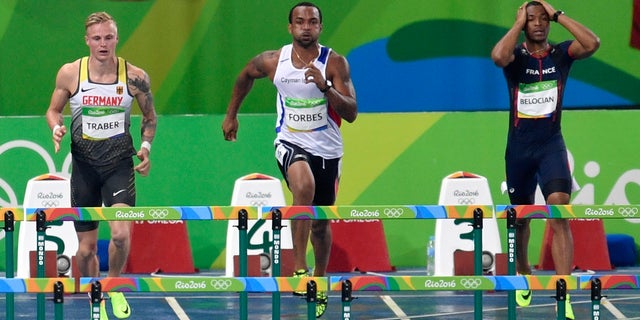 Before 2010, the International Association of Athletics Federations allowed one false start. A second would disqualify the athlete. But now, it's one and done.
Officials said the rule change would speed up competitions and prevent runners from potentially throwing off other racers with multiple stops-and-starts.
On Monday, it seemed to take a few moments before Belocian's disqualification sank in. He put his hands to his head and carefully slowed to a stop, pushing over a couple of his hurdles along the way.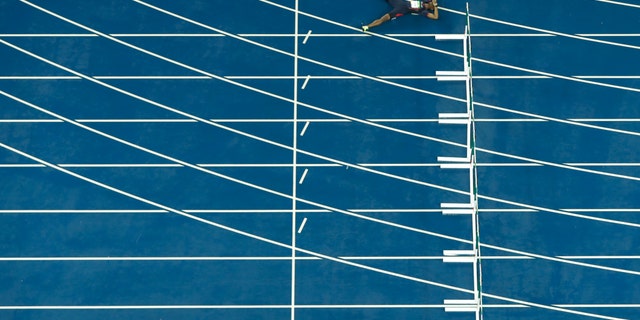 After he walked back to the starting line, he collapsed to the ground and punched the pavement. Eventually, he was on his back with his hands over his face, clearly in agony.
In 2011, a one-strike-and-your out false start disqualified Jamaican sprinter Usain Bolt in the 100-meter finals at IAAF World Championships. Of course, he bounced back, winning his seventh Olympic gold on Sunday.
The Associated Press contributed to this report.