Olympic medalist Jelle van Gorkom in coma after 'terrible accident' causes damaged skull, organs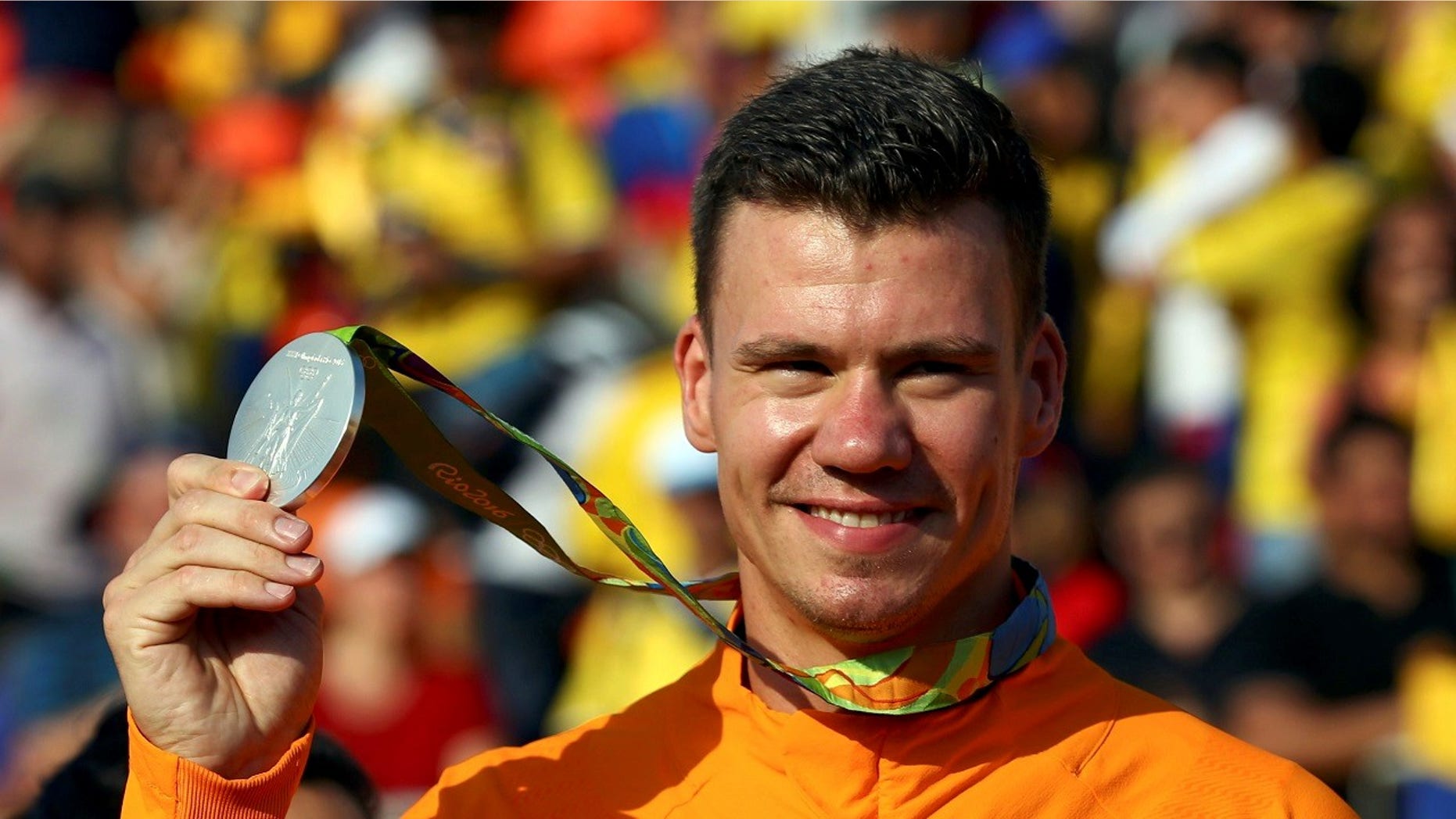 An Olympic Dutch medalist was in a coma Thursday after suffering broken ribs, a fractured skull and damaged organs due to a "terrible accident."
Cyclist Jelle van Gorkom, who won a silver medal in men's BMX racing at the 2016 Rio de Janeiro Summer Olympics, was training at Papendal's national sport center in the Netherlands when the accident happened, Sky News reported. He had just begun riding at the bottom of a hill.
"It is a terrible accident and at the moment our thoughts are mainly with Jelle van Gorkom, his girlfriend and his family and we wish them all the strength in the coming period," sport center director Jochem Schellens told Sky News.
Van Gorkom, 27, fractured his face and damaged his liver, spleen and kidneys.
The BMX star has suffered major accidents before. He was part of the Netherlands' BMX team for the 2012 London Olympics, but couldn't compete after suffering a "huge injury" that included a bruised lung, broken rib and concussion.
He then broke both his collarbones in 2015, and suffered another broken bone in March 2016 — but he was able to heal in time to compete for a medal in Rio de Janeiro.
Van Gorkom was training to compete again in the 2020 Tokyo Olympics.