Olympic champ Michael Phelps charged with DUI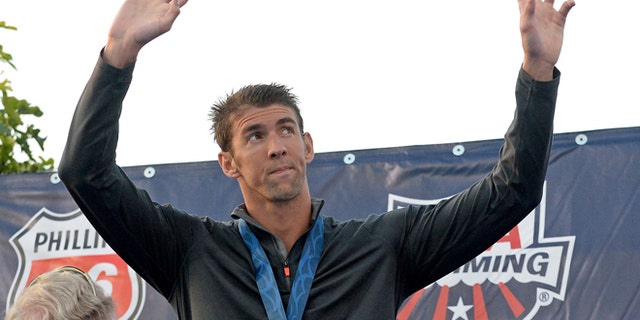 NEWYou can now listen to Fox News articles!
Olympic swimming champion Michael Phelps was arrested early Tuesday in Maryland when he failed a field sobriety test after having a blood alcohol level of almost twice the legal limit, TMZ reported. He was initially stopped for driving his Land Rover at 84 mph in a 45 mph lane, the report said.
Phelps was charged with DUI, excessive speeding and crossing double lane lines while driving in Baltimore, TMZ reported.
The swimmer, 29, is the most decorated athlete in Olympic history. He captured 18 gold medals and 22 medals overall at the last three Summer Games. He broke Mark Spitz's record for a single Olympics by winning eight gold medals at Beijing in 2008.
TMZ reported that this is Phelps' second DUI arrest. The first one, back in 2004, was resolved after he struck a plea deal. In 2009, Phelps was photographed smoking from a marijuana pipe. He issued a public apology, acknowledging "regrettable" behavior and "bad judgment" after the photo appeared.