Oliveira reportedly suffered esophageal tear at UFC Fight Night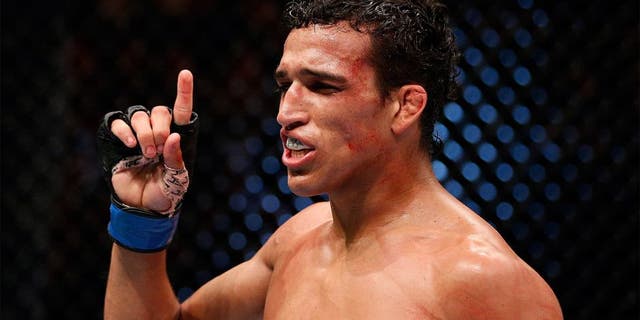 Before Sunday's UFC Fight Night main event could really get started, Charles Oliveira collapsed to the ground after waving himself off, and while clutching his left upper shoulder and neck. At the time, no one knew precisely what had happened, but a report from MMA Junkie reveals that the featherweight contender suffered an esophageal tear.
MMA Junkie cited an unnamed UFC PR official as well as UFC medical consultant Jeff Davidson, M.D. who they report worked the Saskatoon FOX Sports 1 card. Monday morning Oliveira told Guilherme Cruz that he was still hospitalized but wanted a rematch with Holloway.
The new report says that Oliveira is expected to remain in Canada for several more days to recover and continue to be tested. Micro tears in the esophagus like the one reportedly suffered by Oliveira are very rare and potentially fatal because they can allow fluids to leak into lungs.
We will keep you posted with updates as they occur.