Oklahoma judge to rule on disputed high school football game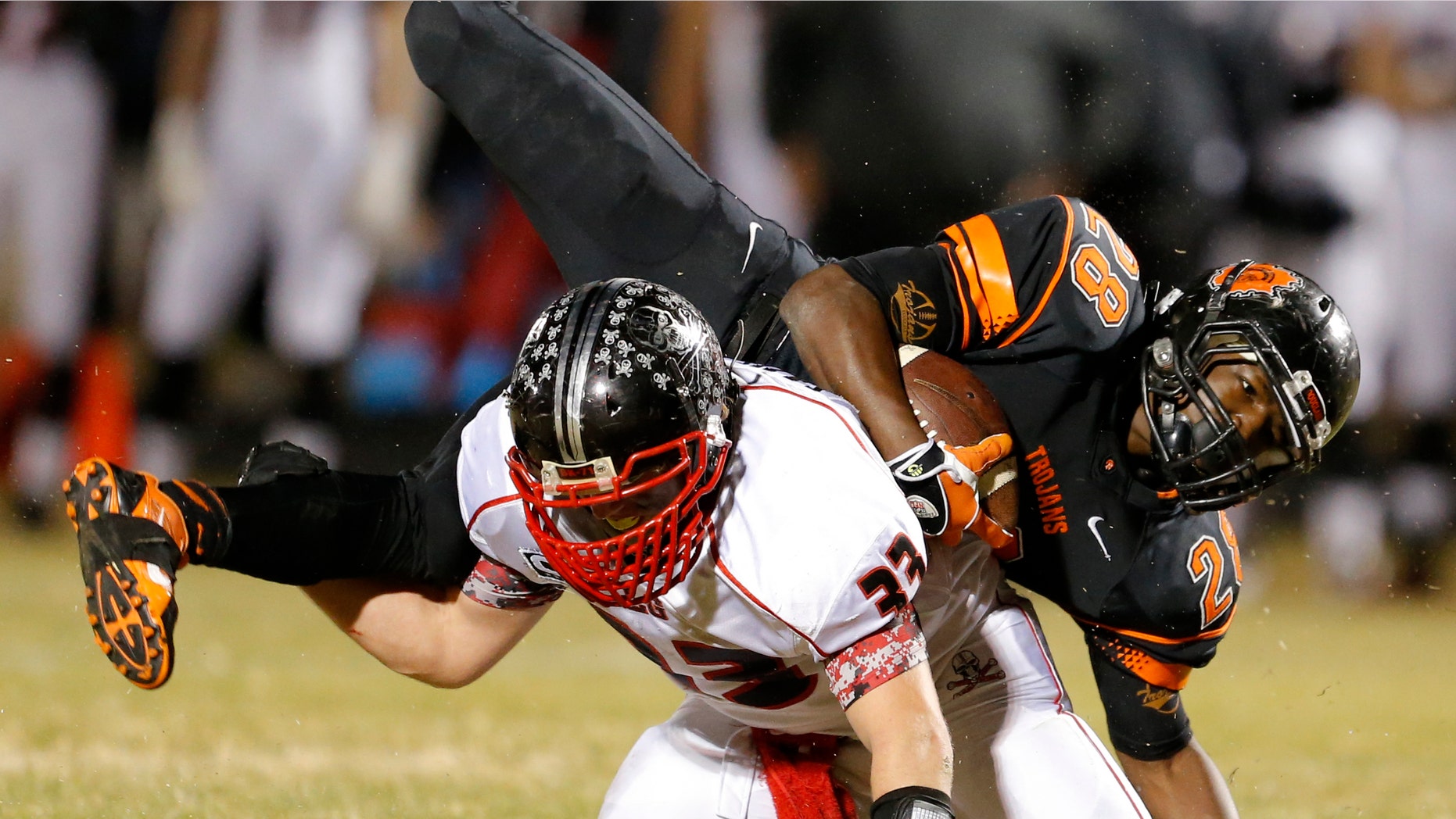 OKLAHOMA CITY – An Oklahoma County judge will rule Thursday morning on a request by an Oklahoma City school to have part or all of a high school football playoff game replayed.
Judge Bernard Jones said Wednesday he will rule before 10 a.m.
It all started during a state quarterfinal on Nov. 28, when an improperly enforced penalty erased a touchdown that would have put Douglass ahead of Locust Grove with 64 seconds left. Locust Grove held on to win 20-19, and Douglass appealed to the Oklahoma Secondary School Activities Association.
The association's staff declined the appeal, then its board rejected the replay options, prompting Douglass to go to court.
The judge postponed the semifinal, which was to be played last Friday, to decide what to do about the Douglass-Locust Grove game.