Oklahoma City sporting goods store selling Kevin Durant jerseys for 48 cents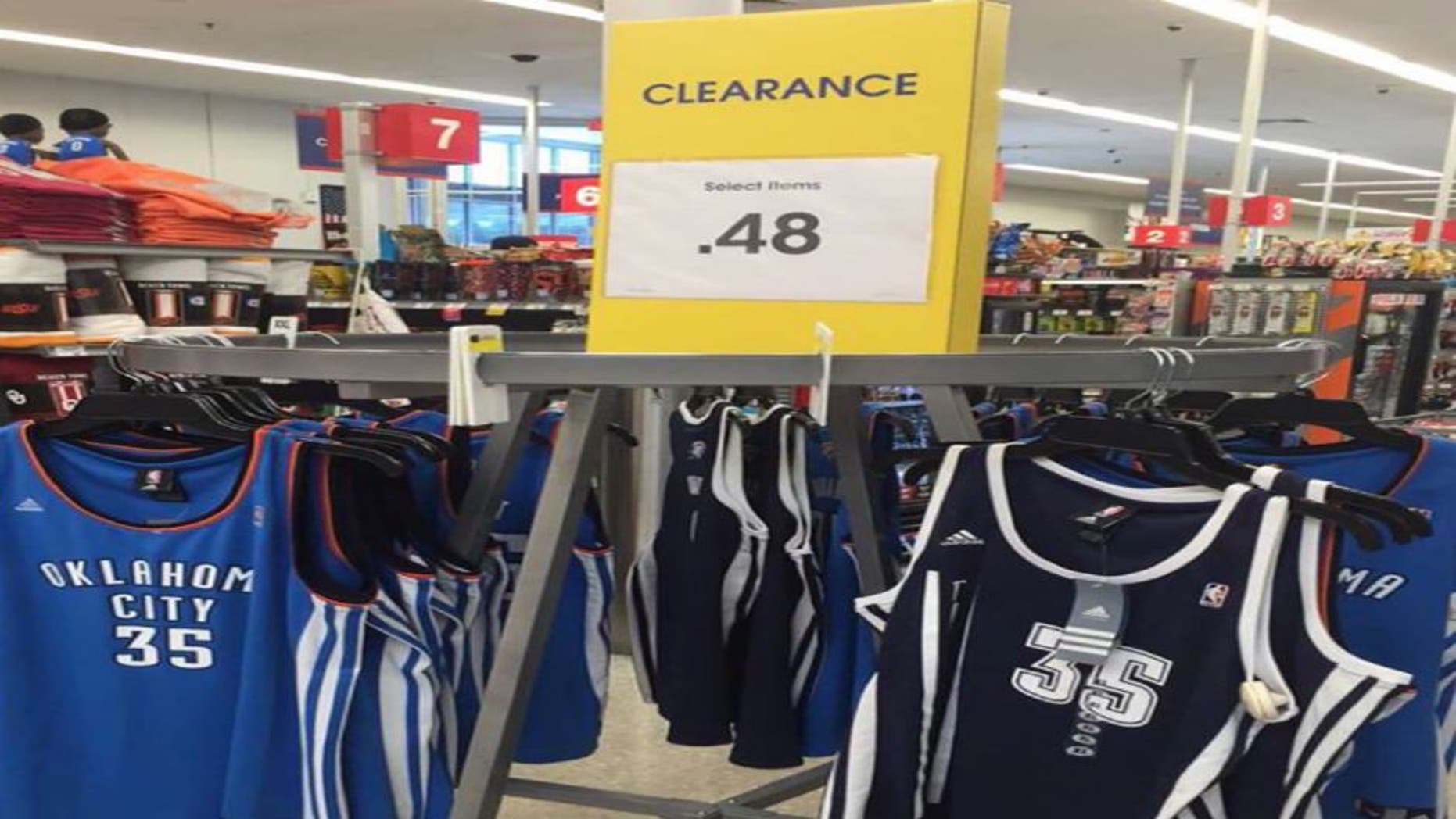 Kevin Durant left the Oklahoma City Thunder at the altar this summer when he announced he would be signing with the Golden State Warriors.
While many within the Oklahoma City limits are appreciative of what Durant accomplished and did for the city during his tenure as a player, others aren't quite as forgiving ...
As a matter of fact, one sporting goods store in particular went so far as to discount their entire Kevin Durant jersey inventory by 99 percent -- down to 48 cents.
Via ESPN's Darren Rovell:
The jerseys, rendered less desirable by Durant's signing with the Golden State Warriors earlier this month, were hanging on a rack this week at an Academy Sports+Outdoors store in town with a sign advertising them for 48 cents. The replica jersey normally sells for $69.99.
No matter how much disdain the community might have for Durant, the jerseys did eventually sell out.
That wasn't thanks to Keith Brooking, a 47-year-old man from Altus, Okla., whose was in the store on Thursday with his wife and daughter.
"We didn't buy any," Brooking said. "We were pretty upset with Durant."
Academy spokeswoman Elise Hasbrook said the sale was a little unusual in that it was more steeply discounted than normal. She also noted that there were other Durant items in the store that were on a normal discounting, typical of an item that needs to sell out over time.
Is it just me or is the air taste a little salty in Oklahoma City?
Speaking of salt ... Stephen Curry's brother, Seth, decided to rub some of it in OKC fans' wounds on Thursday when he posted this Instagram photo wearing a Thunder-inspired throwback jersey of ...
... oh no ...
Too soon.