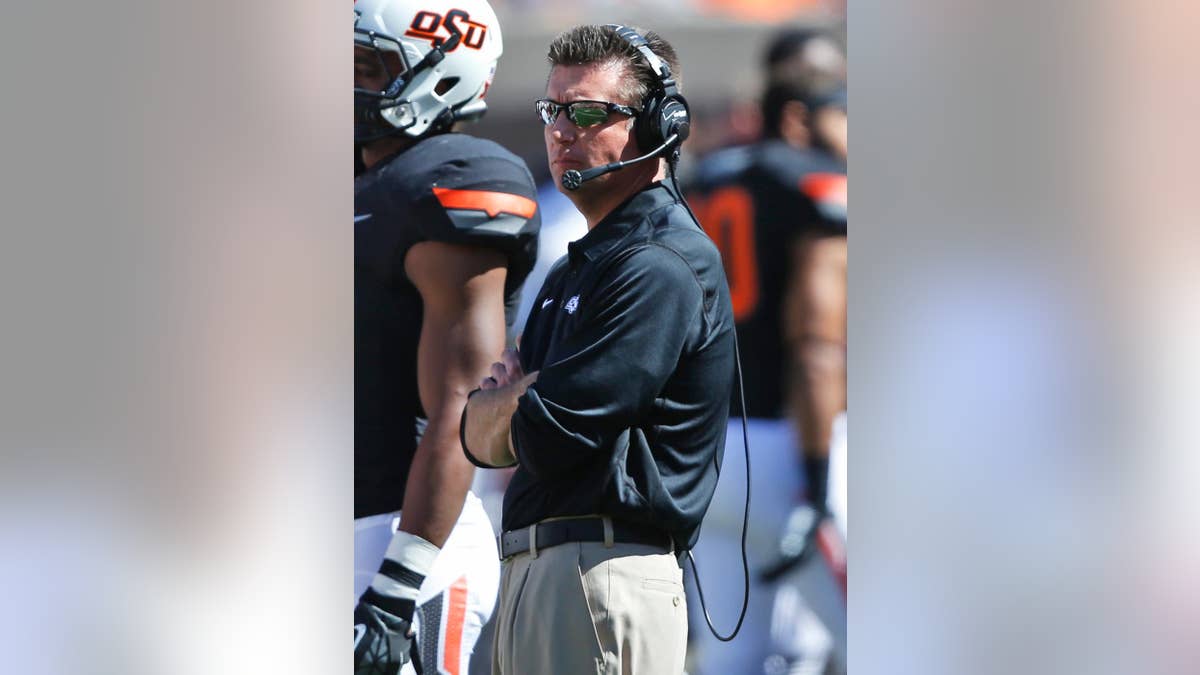 OKLAHOMA CITY – The Oklahoma Court of Civil Appeals has overturned part of a lawsuit against Oklahoma State football coach Mike Gundy and his wife filed by a contractor who says he was fired from a job at Gundy's home because he showed up for work wearing an Oklahoma Sooners shirt.
Brent Loveland sued the Gundys in 2011, alleging lost wages because he had cleared his schedule to work for Gundy. A Payne County judge dismissed the lawsuit that also alleged breach of contract and emotional distress.
The appeals court on Monday upheld dismissal of the breach of contract and emotional distress claims. It overturned the dismissal of Loveland's claim for $80,600 and ordered that portion of the lawsuit be sent back to court for further proceedings.