Oilers' Connor McDavid scores the cover of EA Sports' 'NHL 18'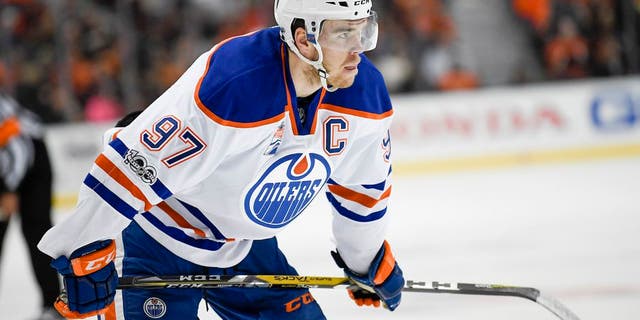 NEWYou can now listen to Fox News articles!
Considering he was the NHL's only 100-point scorer this past season, Connor McDavid had great odds of taking home an honor or twoat Wednesday's NHL Awards in Las Vegas.
Though not all of theaccolades the newly-minted Ted Lindsay Award winner for Most Outstanding Player received on Wednesday were relegated toshiny trophies.
The EdmontonOilers captainwas also announced as the cover athlete of EA Sports' upcoming "NHL 18" video game on Wednesday.
RepresentingNHL 18as the cover athlete is an incredible honor, McDavid said in a statement.Ive playedEA SPORTS NHLevery year since I was kid. To appear on the cover, something that has been done previously by so many players that I respect and admire, is very exciting."
The choice is somewhat of a no-brainer for EA. McDavid, 20, is one of the league's most exciting young superstarsand is coming off an outstanding season for the Oilers in which he scored 30 goals and recorded70 assists.
The announcement was made during the awards ceremony in Vegas, where the debut trailer for the video game was also released:
"NHL 18" will be availableSept. 15, 2017.