Ohio State football camp report day featured Braxton Miller and a drone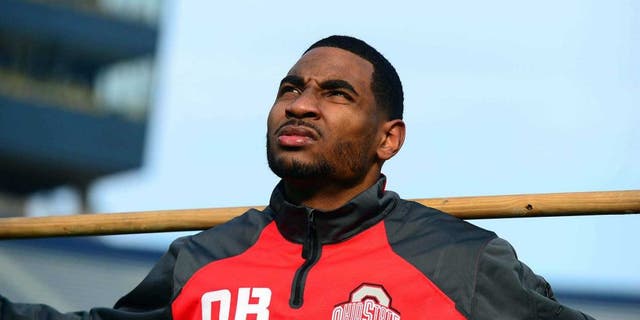 Stop us if you've heard this one before: The two-time Big Ten Most Valuable Player who is moving from quarterback to receiver this season showed up for training camp with a drone following him.
Yes, you read that correctly.
But if you don't believe it, Cleveland.com has video.
So what is the deal?
It turns out the drone was being operated by a pair of Braxton Miller's friends who told reporters on hand they are recording his return to the field after a year away to recover from shoulder surgery.
Per BuckeyeSports.com, they might turn what they get into a documentary or just share it on social media themselves.
"This is something personal for Braxton," Korey Faulks said. "Hopefully I'll be able to gain access to a couple more games and practices."
Whatever is next, Faulks and fellow drone operator Regis Williams (an Ohio State senior in journalism) certainly accomplished one thing any prospective filmmaker needs to do: Create some serious prerelease buzz.
(H/T BuckeyeSports.com)