'Oh, my!' Hall of Famer Enberg says '16 will be final year with Padres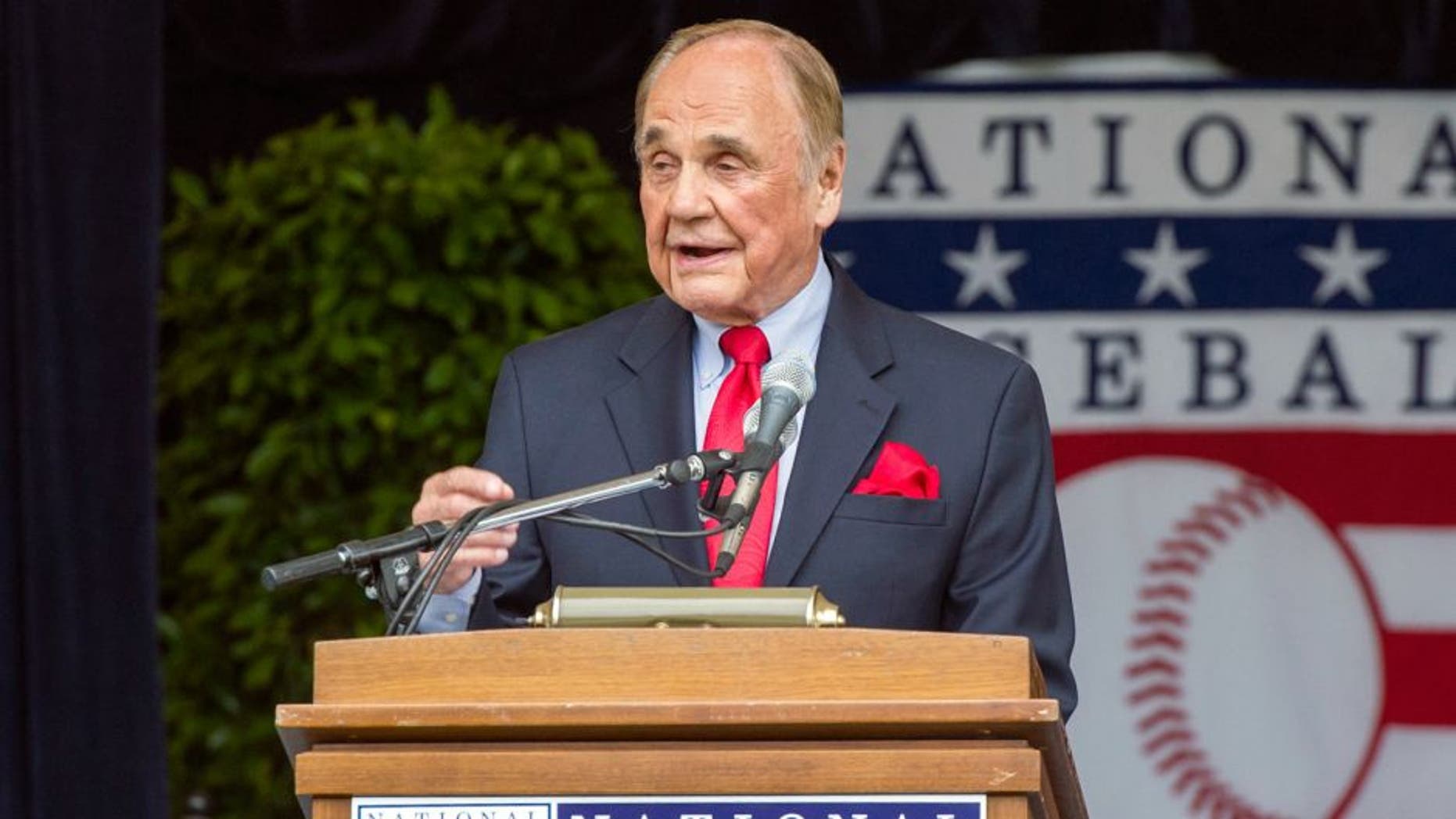 SAN DIEGO -- Hall of Fame broadcaster Dick Enberg says 2016 will be his final season as the primary play-by-play television voice of the San Diego Padres.
The 80-year-old Enberg made the announcement just before the Padres played the San Francisco Giants on Wednesday night. He has been with the Padres since 2010.
Enberg received the National Baseball Hall of Fame's Ford C. Frick Award this summer. He also has received the Rozelle Award from the Pro Football Hall of Fame and the Gowdy Award from the Naismith Memorial Basketball Hall of Fame.
Famed for his exclamation of "Oh, my!" Enberg has been calling major-league games in Southern California for nearly 20 seasons, split by stints as one of the most recognizable voices on NBC and CBS.
Along with baseball, some of Enberg's other TV work includes NFL, NBA, all four tennis majors, NCAA football and basketball, the Masters, the U.S. Open Golf Championship, the PGA Championship and the Olympics.
He recently cut back on his road schedule for the Padres.