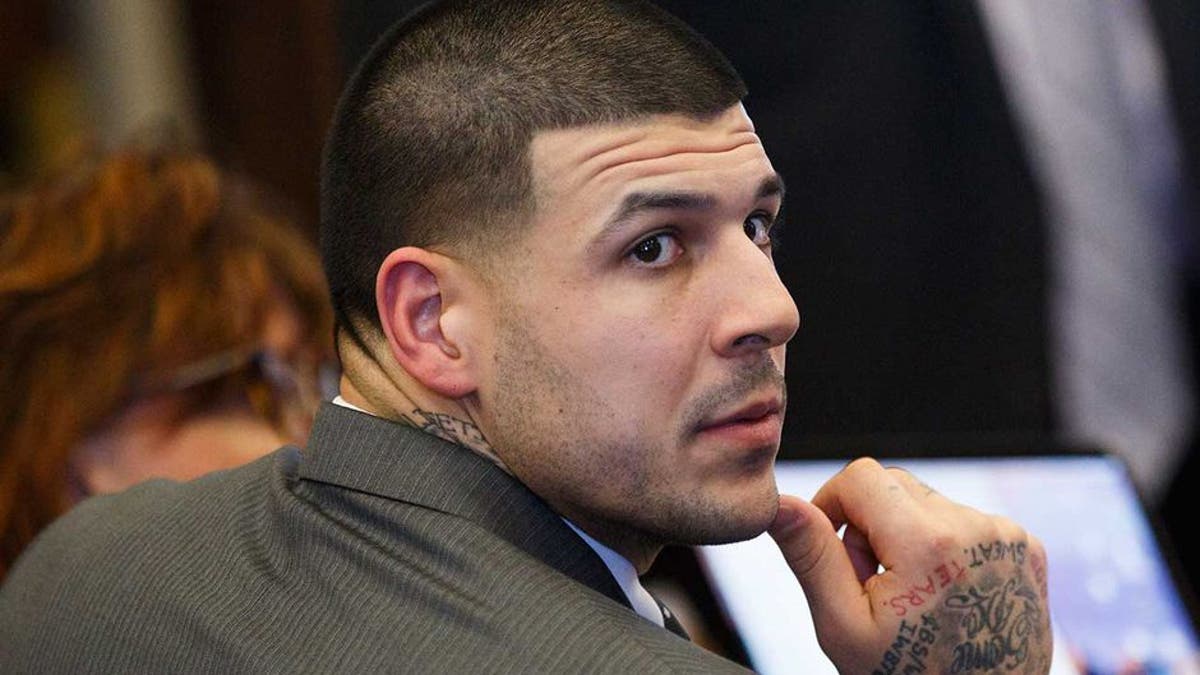 Aaron Hernandez, who apparently committed suicide in his prison cell Wednesday, had marked his forehead with the biblical passage John 3:16 before taking his own life, a law enforcement official told the Boston Globe.
Hernandez, the former New England Patriots tight end, was serving a life sentence for murder when officials said they found him hanging from a bedsheet in his cell at the Souza-Baranowski Correctional Center in Lancaster, Mass.
Hernandezs lawyer Ronald Sullivan told the Globe that the 27-year-old was on the telephone with his longtime fiance and mother of his 4-year-old daughter, Shayanna Jenkins-Hernandez, about seven hours before he was found in his cell.
She spoke to him until telephone hours were over at about 8 [p.m.], Sullivan wrote in an e-mail to the Globe on Thursday.
The state medical examiners office is performing an autopsy on Hernandez, who was convicted of shooting and killing Odin Lloyd in 2013, as part of an investigation into the death of the former NFL star. Hernandezs apparent suicide came five days after he was acquitted for the 2012 killingsof Daniel de Abreu and Safiro Furtado.
A law enforcement official told the Globe that Hernandez wrote John 3:16 on his forehead with red ink. Here is the biblical verse: For God so loved the world, that he gave his only begotten Son, that whosoever believeth in him should not perish, but have everlasting life.
Hernandez's lawyer, Jose Baez, told reporters Thursday that Hernandez's family plans to donate his brain to science to determine whether there were any signs of CTE. But Baez added that the medical examiner's office has not yet released the brain for examination.
It is our position that they are holding Aaron Hernandezs brain illegally, Baez told reporters, who apparently were not allowed inside the medical examiner's office to ask questions about the release of Hernandez's brain.