Offensive linemen had a historically bad night at the NFL Draft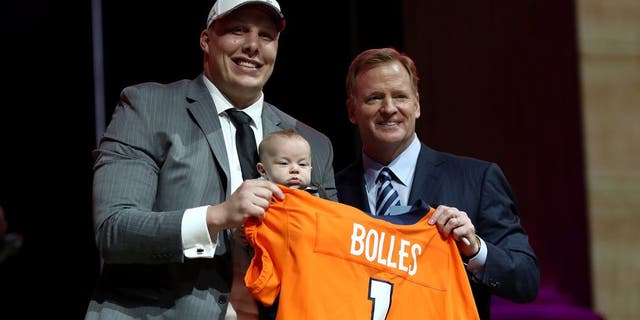 The NFL is a passing league. Three of the most important players on the field at all times are the guy throwing the ball, the guy protecting the quarterback, and the guy trying to sack the quarterback.
On Thursday night, it was abundantly obvious how important QBs are with three of themgoing in the first 12 picks and eight pass rushers being selected in the first 30. However, offensive linemen were glossed over by teams in historic fashion.
For the first time in NFL Draft history, no offensive linemen were chosenin the first 15 picks. The first one was offensive tackle Garrett Bolles, who was selected by the Denver Broncos at No. 20.
Brian Spurlock
Only two offensive tackles came off the board in the first round, with Ryan Ramczyk landing with the Saints at 32. No guards were selected on the first night as Forrest Lamp surprisingly slipped into Day 2.
It was the lowest total for offensive linemen in the first round since 1965, after we had just seen seven get taken in the first the past two years and as many as nine in 2013.
Kirby Lee-USA TODAY Sports | Kirby Lee