Odom, Kardashian split coming?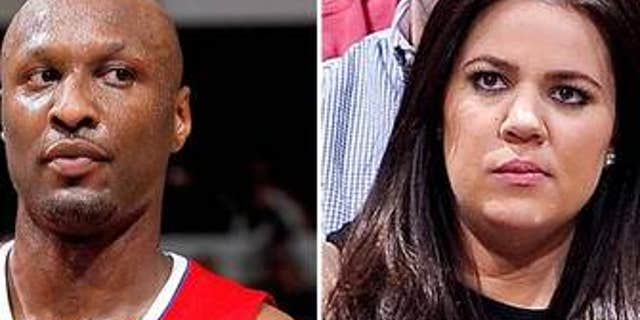 NEWYou can now listen to Fox News articles!
The sordid drama between Khloe Kardashian and NBA star Lamar Odom will all be over soon.
At least the drama related to their marriage, according to an Us Weekly report .
The reality star is said to have had all of Odom's belongings packed up and sent to his loft, after having kicked him out of their $4 million mansion two weeks ago.
"She'll be the one who ends things, and it will be soon," one of her friends said, according to the magazine.
Another sign she's ready to make a clean split: She recently dropped Odom from her official Instagram name .
Odom has been a staple of gossip site TMZ's coverage the past coupkle months, with stories of drug abuse and marital discord. He also was popped for suspicion of DUI in early September and hired fame O.J. Simpson attorney Robert Shapiro.
Then there was the whole " Is he in rehab or not? " rigamarole in mid-September.
Odom is an unrestricted free agent coming off the worst two seasons of his career. Last season he averaged a career-low 4.0 points along with 5.9 rebounds for the Clippers.