Odell Beckham Jr. says his absence at Giants OTAs had nothing to do with his contract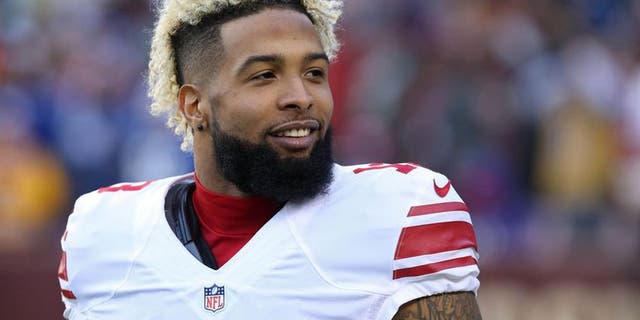 NEWYou can now listen to Fox News articles!
Odell Beckham Jr. was a no-show during the New York Giants OTAs last month, leading many to speculate that the three-time Pro Bowl wideout was upset about his current contract situation.
Beckham tried to clear the air Tuesday during the start of the Giants' three-day mandatory minicamp, telling reporters he used that time to grow and mature. The 24-year-old, who is set to make $1.8 million this season and $8.4 million in 2018, also said he doesnt think holding out for a new contract is the best course of action.
"I have seen a holdout and all that stuff and I have really never seen it work, so that was never in my mind to say: `I'm not going to go to OTAs to get a new contract,'" Beckham said, via The Associated Press. "I don't really think that proves a point in my opinion.
"So I was out there (on the West Coast) really taking the time for myself to reflect on life and values and what's really, really important," he said. "Like I said to grow and mature."
Beckhams growth off the field is something the Giants likely welcome, especially after his much-talked-about one-day vacation to Miami in the week leading up to the Giants' first playoff game since 2011. He played poorly in the Giants 38-13 loss to the Packers in the wild-card game, which led to more questions about the trip.
Beckham said Tuesday that hes grown from the situation while also comparing the setback to what LeBron James has had to deal with in the Finals.
"It's like LeBron losing the (NBA) Finals," Beckham said. "You look back on it and see what you could have done better and how you could have handled the situation better or whatever the case may be. It's all about life. It's a learning process and you just have to take it with a grain of salt and grow from it. That's what I have been doing."
Charles LeClaire-USA TODAY Sports | Charles LeClaire