Odell Beckham Jr. makes his pick for the NFL's top cornerback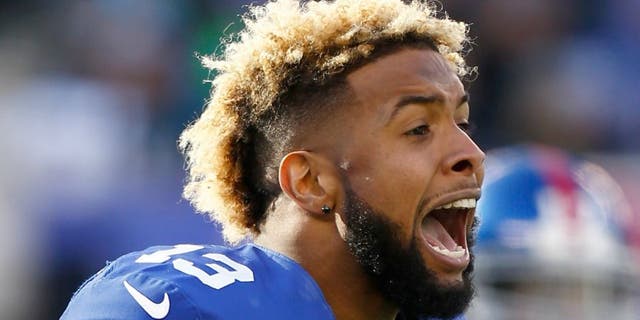 There has been plenty of debate recently over shutdown corners, and New York Giants wide receiver Odell Beckham Jr. is the latest to chime in.
Asked to pick the NFL's top cornerback, Beckham predictably passed over the Washington Redskins' Josh Norman and he didn't pick the Seattle Seahawks' Richard Sherman or the New York Jets' Darrelle Revis. Instead, he went with a player he's never lined up against: the Arizona Cardinals' Patrick Peterson.
"By far one of the best in the game, hands down," Beckham told Sky Sports. "He's going to follow you from your house, to his house, to the sidelines, to the cricket field!"
Added Peterson: "I remember in my rookie year, we [played against] him in Week 2 but I was injured. I just could never get back on the field, I was trying to rush back to play him because this is the man. You obviously always want to go against the best, always."
Peterson and ODB actually are on the same page when it comes to this debate. Asked to pick his top corner earlier this offseason, Peterson named ... himself.
For the record, Peterson has been a Pro Bowler in all five of his NFL seasons and is a three-time First Team All-Pro.