Odell Beckham Jr. eager to match up against Darrelle Revis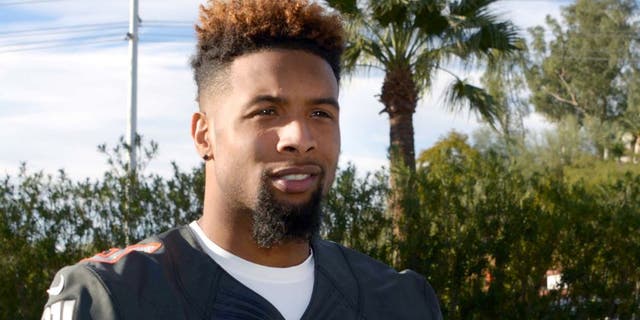 A great man once said, "to be the best, you've got to beat the best". New York Giants wide receiver Odell Beckham Jr. is looking forward to the opportunity to match up with New York Jets cornerback Darrelle Revis. Here, he will get his chance to beat arguably the best cornerback in the NFL.
"Why would you not want to go against the best in the league, the Patrick Petersons, the [Richard] Shermans, Revis, Joe Haden," Beckham said, per Tom Rock of Newsday. "That's what you come here to do is put yourself in the best position possible to go against the best and he's clearly one of the best. It should be a tough challenge but I'm looking forward to going out there to compete."
Beckham listed Revis among a group of several cornerbacks who have all been mentioned in the subjective debate about who reigns supreme as the NFL's best corner. According to Pro Football Focus, that title belonged to Broncos cornerback Chris Harris Jr. Beckham didn't even mention his name.
It was a long offseason for Beckham filled with many media spots and promotional activities. Still, he did manage to find the time to meet up and hang out with Revis. He came away impressed with the veteran cornerback.
"He's a good dude, a very good person," Beckham said.
Beckham and the Giants' first team offense as a whole have found very little success this preseason. They will look to get back on track against the Jets and show some kind of a spark in the dress rehearsal for the regular season.
(h/t Newsday)